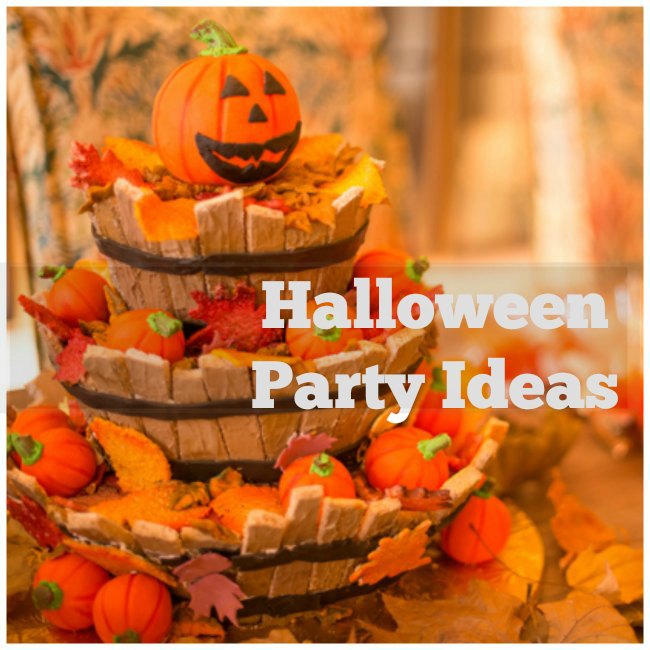 A Fall Halloween Party (or Harvest Party) is a great opportunity to host families and is a lot of fun for both children and adults.  If you're already putting up Fall or Halloween decorations then you're already halfway there to hosting a great party!
In this post I'll share some pictures from our Fall Halloween Party along with tips and resources you can use as inspiration to host your own.
Fall Halloween Party Decorations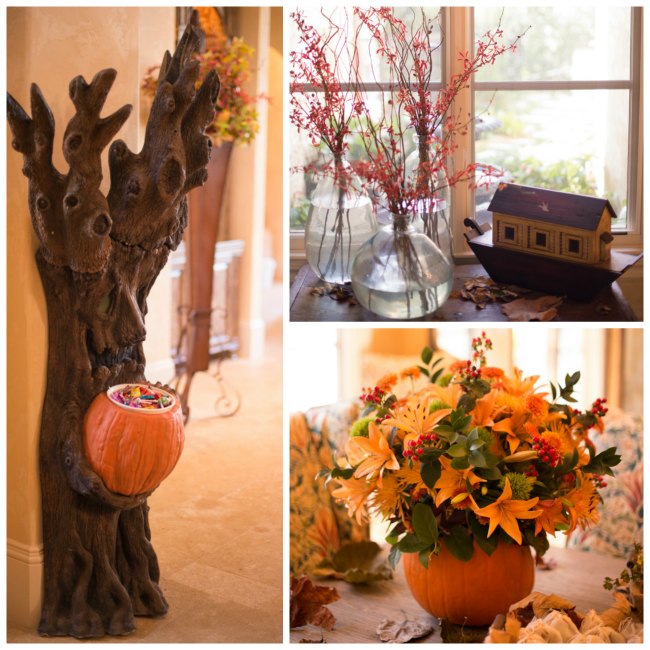 If you have younger guests you may want to avoid scary Halloween decorations, but that doesn't mean you cannot still have fun with the theme.
We used this stand-up Photo booth display for our fall party but left it up on Halloween night.  Almost all of parents and kids who came to our door stopped and posed with the photo stand characters.
 Sources: Farmer & Wife Photo Prop | Mummy Prop | Realistic Feathered Crows |
Sweet Treats for your Fall Halloween Party
If you have a sweet tooth then this is the party for you!  Caramel Apple and Candy Apple decorating stations, Fried Candy bars, and a Halloween Cake that was almost too good to cut into.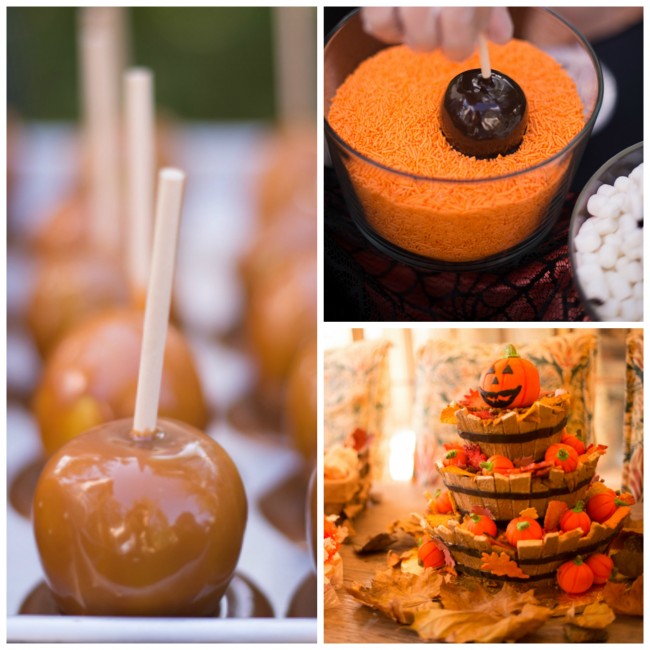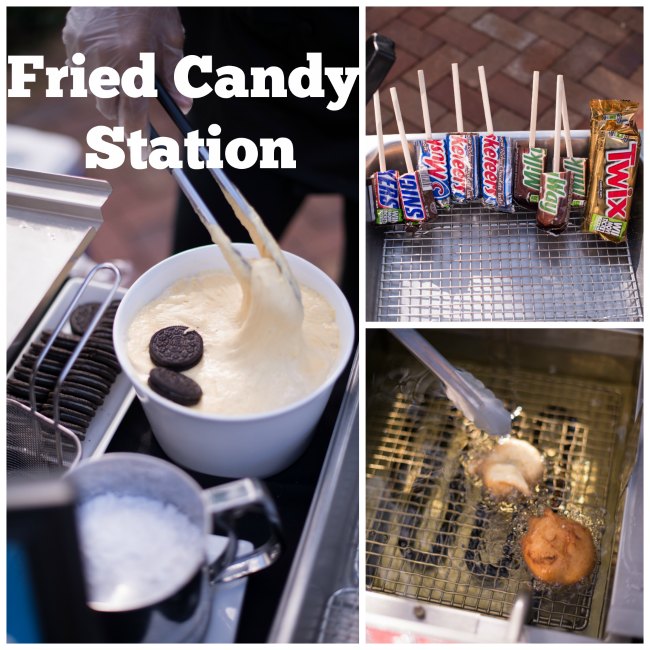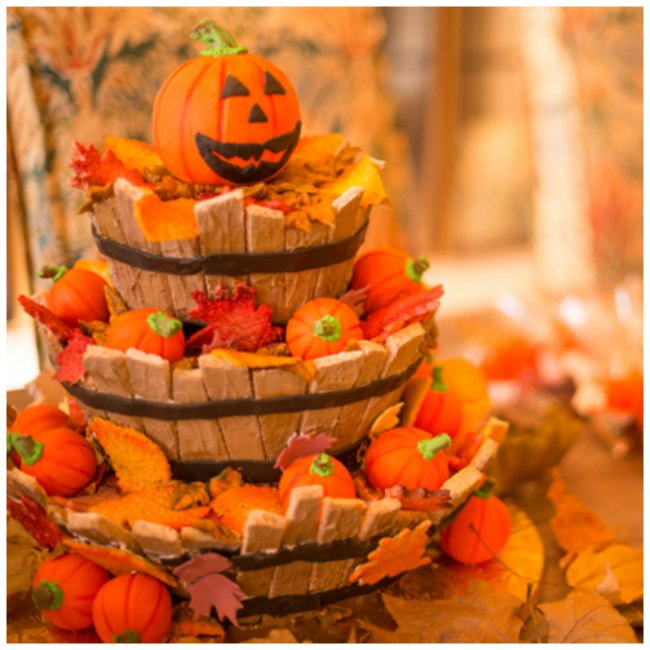 7 Fun Entertainment Ideas for your Fall Halloween Party
There are so many fun things you can do at your Fall Halloween Party to entertain guests of all ages and it's a great ice breaker if you are mixing together groups of friends who may not already know each other.