While
I was on my 10-day  Sabbatical in the Maldive Islands I spent a lot of
time reading.  There were 3 books that I read while I was away that I
have been encouraging my friends and family to read.
They were that good.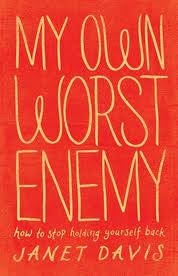 My own Worst Enemy: How to stop holding yourself back by Janet Davis is one I've already shared on the blog, but wanted to list again.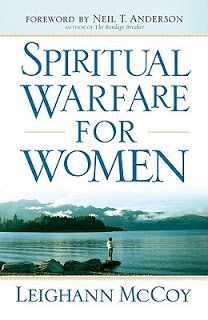 Spiritual Warfare for Women: Winning the battle for your home, family and friends by Leighann McCoy
Once I started this book, I couldn't put it down. I found myself highlighting passages and when that wasn't enough I started to journal my thoughts as I was reading a long. I have since read it again.
There are so many spiritual truths in this book.  The key point embraced in this book is that Spiritual Warfare looks different for women. The Enemy attacks us differently because we think differently.  The book specifies the areas that women are most targeted by spiritual attacks as: marriage, children, friendships with other women, health, and church.  Let that sink in.  Don't you want to run out and buy it now?
What I liked about this book is that Leighann desires for you to go deeper and look at scripture yourself to weigh what she is saying against what you read in the bible. Each section is filled with "sharpen your sword" scripture verses, passages to look up and read and thoughts to contemplate.
For me the most life changing part of the book was the concept that Spiritual Warfare can present itself masked as "good" (think Eve in the Garden of Eden).  How many times are women kept busy, driving themselves into exhaustion, by doing many GOOD things, instead of one GREAT thing?
For me that was an eye-opener and one that I have been very aware of as I navigate life as a Christian woman.  I don't want to be kept busy with the good and miss out on the great that God has for me.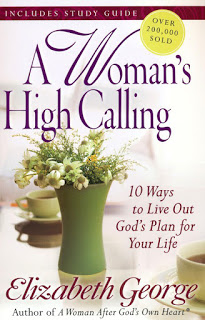 Is the cry of your heart to exchange the clutter and chaos of everyday life for a simple focus on what really matters?
A woman's High Calling: 10 ways to live out God's Plan for your life by Elizabeth George
Most women I know are jugglers.  We are jugglers who are always trying to define our priorities and well, prioritize them.  Titus 2:3-5 is where you'll find God's 10 most important priorities for women.  By focusing on the 10 priorities that God has ordained for women(wisdom, purity, Godly speech, Personal discipline, Love of husband, Goodness, Love of family, Ministry to others, Love of home and Christlike behavior)  you can simplify your life and fulfill your purpose.
Elizabeth George is one of my favorite Christian authors because of the gentle yet practical way she inspires me to live out Godly truths. This book, which includes a study guide, takes you through those truths and offers practical and encouraging tips on how to live them out in your life.
I think it just might be the book I give out this year for Christmas.  If you have read this book (or after you read it) will you please share your thoughts in the comments? I'd love to hear your thoughts and hear what sections spoke to you the most.