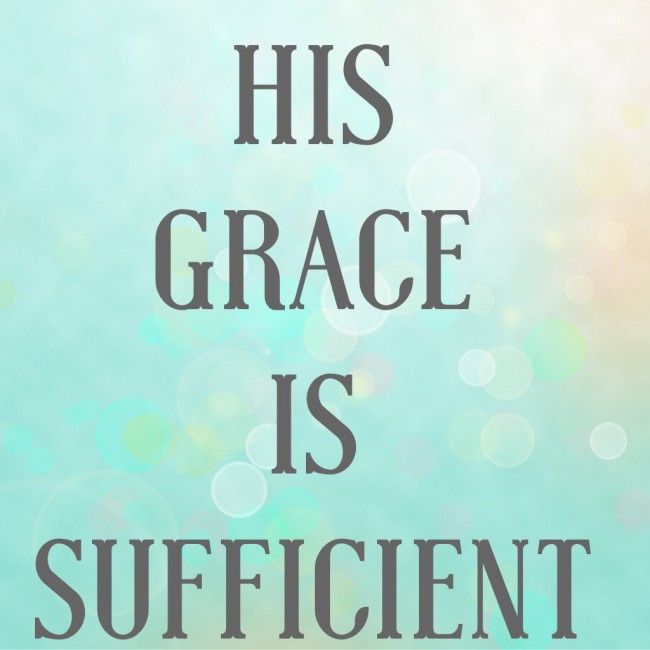 I turned 43 the day after Thanksgiving.
Three days later I received confirmation that I was pregnant!
I, in my advanced maternal age, was actually pregnant, after two IVF attempts in 2014.
It was a miracle and I vowed to celebrate every second.
After being released from my IVF Doctor's care the week before, I went in for a 9-week  monitoring appointment, with 5 children in tow. It was an unusually long wait and in the back of mind I had a nagging feeling that this wasn't going to be a good appointment.
When the Ultrasound Tech started her examination I knew immediately something was wrong. I could see it on her face. Yet she continued asking me questions about Christmas and I continued to pretend nothing was wrong and answer them.  Finally, she removed the probe and told me our baby had stopped growing and no longer had a heart beat.
Our baby had died on New Years Day.
In shock I left the exam room, gathered the children and drove home. Tears pouring down my face. It felt surreal.
How do you hear your baby's heart beat, twice, and then suddenly there is no longer a heart beat?
The next day, at was to be my first OBGYN consultation with a new Doctor, I found myself scheduling a D&C.  I had originally had a list of 8 questions for him concerning my pregnancy and delivery and now I had only two questions: When could they schedule the D&C and how long would it take to get back the pathology report?
A confirmation ultrasound (more for my peace of mind than anything) was scheduled for the next day with the D&C a few hours later.  I went home and simply cried.
The next morning we loaded up the kids and headed to the ultrasound appointment.  Bringing them wasn't ideal but we didn't have anyone to watch them that morning.
While we were sitting in the waiting room our 6-year leaned over and said, "Mom, don't forget to have them check for the baby's heartbeat again."
The night before she had pondered the possibility of our baby's heartbeat suddenly beginning again.
I wanted nothing more than to give her that hope. I wanted nothing more than to believe that was possible. But I knew it wasn't and I knew I was the parent.
"I'm sorry honey.  That's not going to happen and you need to know that." I said.

The tears welled up in her eyes and she began to read her children's bible, refusing to look me in the eye.
When the ultrasound tech came to get me I could tell that I had just ruined her morning. Because really, who wants to start off the day by confirming to someone that their baby is dead?
Although she looked extremely uncomfortable, she was kind and accommodating when I told her I wanted to see everything she was seeing.   She turned on a monitor on the wall for me.  I had not been allowed to see anything at the monitoring center and I was desperate to get a final look at our baby and an ultrasound picture.
When it was time to go to the surgery center a friend graciously came over to watch our children so that my husband and I could do this difficult thing alone.  Our grief filled the car and enveloped us.  Neither of us spoke.
I brought a custom hospital gown with me to the surgery center.  It had all the snaps and ties of a traditional hospital gown but with softer and more attractive fabric.  Some women going through IVF choose to wear these custom gowns for their egg retrieval and transfer procedures, as good luck.  If your cycle works you have the added benefit of wearing your now 'lucky gown' when you deliver your baby.  While I had bought my gown with that intention, I never wore it during my cycle procedures.   It felt too superstitious and I was trying to walk in faith.
Now, I was determined to wear the gown.  When I was taken back to the prep room I softly asked the nurse if I could wear my gown instead of the one laid out for me.  She regretfully told me it was against the surgery center's policy and that's when I completely lost it.
My husband was immediately brought back and the curtain was shut firmly around us.  There I laid folded over the hospital bed wailing.  My anguish spilling out with no concern for the other patients surrounding me.
"This is all I have left." I cried.
"I can't believe I can't do anything I wanted or planned to do with the baby.  This is all I have left.  To wear this gown when this baby leaves my body."
As I sobbed my poor husband stood there, helpless.  All he could do was hold me.  There was nothing he could say to change the surgery center's policy and nothing he could do to change our reality.
This was really happening.  I knew it and he knew it.  So I got up and started undressing.
I don't remember what else I said, but I'm sure it was painful and hysterical. My grief was spilling out everywhere and I was too exhausted to hold it in any longer.
Through my tears I could hear the nurse whispering on the other side of the curtain.  I heard the word 'miscarriage' and 'very upset'.
Then another voice from behind the curtain said, "Karin.  We know this is a really hard time for you. If wearing your own gown is going to make it easier for you, then you put it on. We will make an exception. We want to make this as comfortable for you as possible."  It was the anesthesiologist.
I put on the gown and got into the bed.  The nurse began prepping me and another doctor suggested they give me a sedative. I wanted to explain why it was so important to me. But I in gratitude I was overcome. I could only whisper, Thank-you.
After that I have no memory of what happened next. I just remember waking up and being told it was over.
Our miracle pregnancy was over.
I don't know what happened to our baby but I'm trying to get to a place where there is comfort in believing our baby is now whole, healed and perfect, in heaven.
But he said to me, "My grace is sufficient for you, for my power is made perfect in weakness." Therefore I will boast all the more gladly about my weaknesses, so that Christ's power may rest on me.
 2 Corinithians 12:9 NIV
During our pregnancy, just eleven days after finding out I was pregnant, I had a severe allergic reaction at 3am.  I was alone in our home with five children and my tongue was swelling in my mouth and it was difficult to swallow or speak.  In an ambulance I  had been given medications to save my life that were considered class B and C medications.
For the entire length of my pregnancy I worried that these medications had harmed our baby.
I prayed frequently for God to heal our baby if anything was wrong.  Perhaps He did, in the best possible way He knew how.
In the most complete way.  Free of ever knowing pain and only knowing the glory of eternity.
At times I feel I am drowning in an endless sea of grief.  It swallows me whole and I welcome it.
Other times, I feel that I'm the only one mourning this baby and so I have to cry enough for everyone to give value to our child's short life inside my womb.
I wish our baby could have known our love.
I wish I could have held our baby in my arms.
But when I can step outside of my own grief and selfishness, I know that being in the arms of the Father and receiving His perfect love, is greater than anything I had to offer our baby this side of heaven.
And so I lean into that truth and I desperately cling to it.
His grace is sufficient.