Because of my obsessive need to remain on top of technology and to "get this" whole Blogger thing I've been spending an obscene amount of time online lately and I want to share with you the fruits of my research labor!
Here are some cool sites that I think you should know about:
Do you use Twitter? Of course you do! But honestly that was so last week. Its not enough to just twitter anymore. Now you need to Bubble Tweet! For those of you who may not be as in the know as me (ahem) Bubble Tweet allows you to put a cute little bubble on your twitter page with a video of you.


Another cool concept is to take that cute video bubble and put it on your website or blog. To do this you need Bubble Guro. The basic version costs $7.95 per month but you can also play with it for free for five days.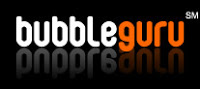 It makes you stand out, be different and connect with your followers. Cool, huh? If you already use YouTube, Vimeo, Daily Motion or metacafe you may prefer VidTweeter which lets you play videos on your Twitter Page.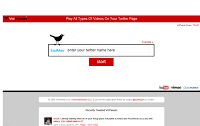 Speaking of adding video to your Twitter page, have you checked out twitvid.io ? Its the Twitpic of video. So, just like Twitpic, you would upload your video to the site and then it would give you a tiny url to tweet. They also have a cool little widget that you can put on your blog.
Oh, and while we are on the subject of widgets, if you are on Twitter and you haven't added the Twitter Widget, you need to. Download the widget, add it to your blog, and your last few tweets will scroll through. You can see mine on the top right column of my blog.
If you like polls that include pictures, try Create-a-poll which also allows you to embed the poll onto your website…like this!

What profile picture do you prefer?
Another popular polling site is
Poll Daddy
.
hmm, maybe I need to ad "Techie" to my tabs across the top?
What do you think?