On Mondays I blog primarily about Motherhood or Marriage.  This post is part of my Motherhood series.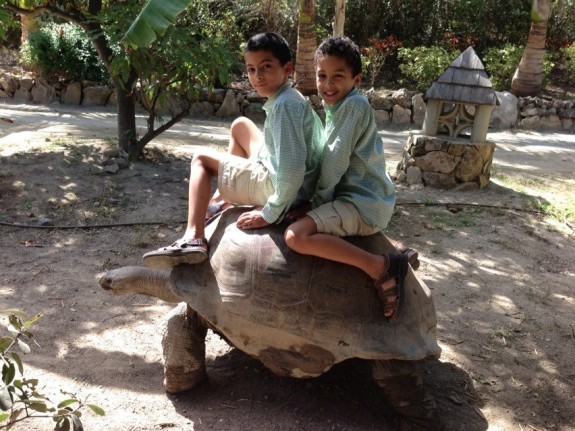 Our twin boys are about to turn ten.  In some ways I can hardly imagine that I've been Mothering them for ten years.
In other ways, I can barely remember a time when I wasn't their Mother.
My first-borns.
My initiation into Motherhood.
My Double Portion Blessing.
I had heard that boys eventually begin pulling away from their mother around this age.
While I heard the words, I didn't think they would apply to me.
I homeschool them.
I go on adventures with them.
I am the one primarily home with them.
How could they pull away from me?
It started slowly of course.
One son began stiffening when I touched his shoulder in public.
Another made his hand a limp noodle when I grabbed it in the parking lot one day.
With 5 sets of hands I usually defer to the smallest 2 so I hadn't honestly noticed that last one for awhile.
Although it stung a bit, I could still laugh about it.
Then there was that time at Universal Studios.  We were all laughing and I was proud of myself for going on the Spider Man Ride 3 times without complaining or getting sick.
Looking for affirmation I asked them if they were having a good time.
 "Yeah, but I wish Daddy was here."
And I told myself that was okay, because didn't I wish Daddy was here too?
But now we are drifting into new territory.
A territory where they have begun to ignore me, sigh, resist my authority, and most hurtful of all, save their stories for  just Daddy.
Where they used to tell me things and ask me questions, they now only value the answers their Father holds for them.
In their quest to become young men they have realized that he is the one better equipped to teach them about what it is to truly be a man.
And though it stings I'm glad I married well.
I am glad a married a man worthy of the honor and task of teaching my precious sons how to be men.
It hurts, I won't lie.
Meanwhile,  I'll be not-so-patiently waiting for the pendulum to swing in the opposite direction, when I'm told at 18 or 19 they'll once again seek out their mother.
If only for a home-cooked meal and a clean bag of laundry.
I'll take it.