Our 5 year old daughter loves the game Candy Land so I thought it would be the perfect  theme for her Birthday Party.  I'm sharing the photos and resources from this party so that you can create your own Candy Land inspired Birthday Party for your child.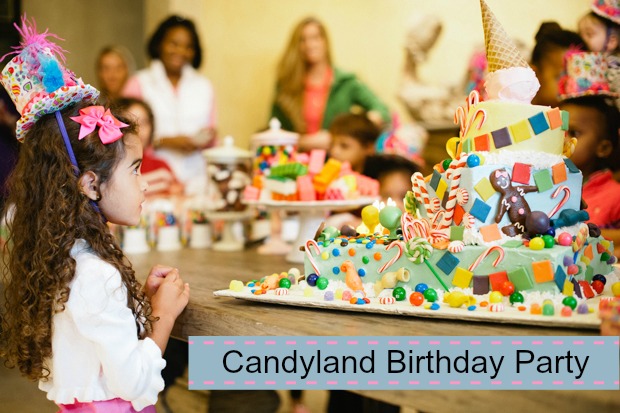 Candy Land Party Decor
This playful party was set up outdoors, taking advantage of the beautiful South Florida weather.  The tables & cane chairs were rented.  The armchair is from our dining room. If you think it looks a little bit familiar we used the same table & chairs for our Very Merry Unbirthday Party theme last year.  This is a classic example how props and rentals can be re-purposed for multiple events.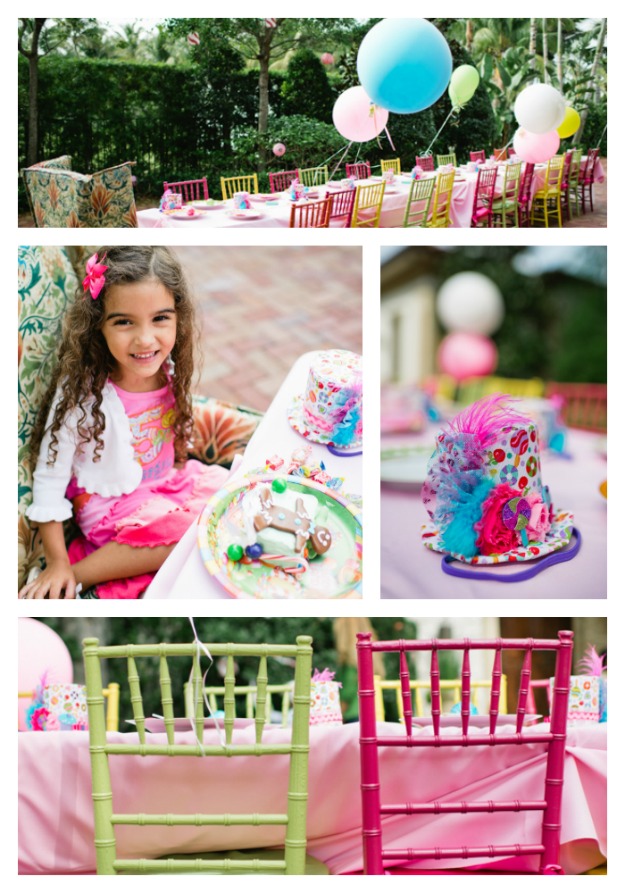 The outdoor table was set using a playful palette of Candy Land inspired colors.  Keeping with the theme the guests plates (in three colors) were all topped with a lollipop.  The Hats on the tables did double duty as party favors.

Candy Land Candy Buffet
It wouldn't be a Candy Land Party without a Candy Buffet!  This buffet table held: candy topped cupcakes, ice cream cones stuffed with cotton candy, chocolate dipped marshmallows, gumballs and jellybeans.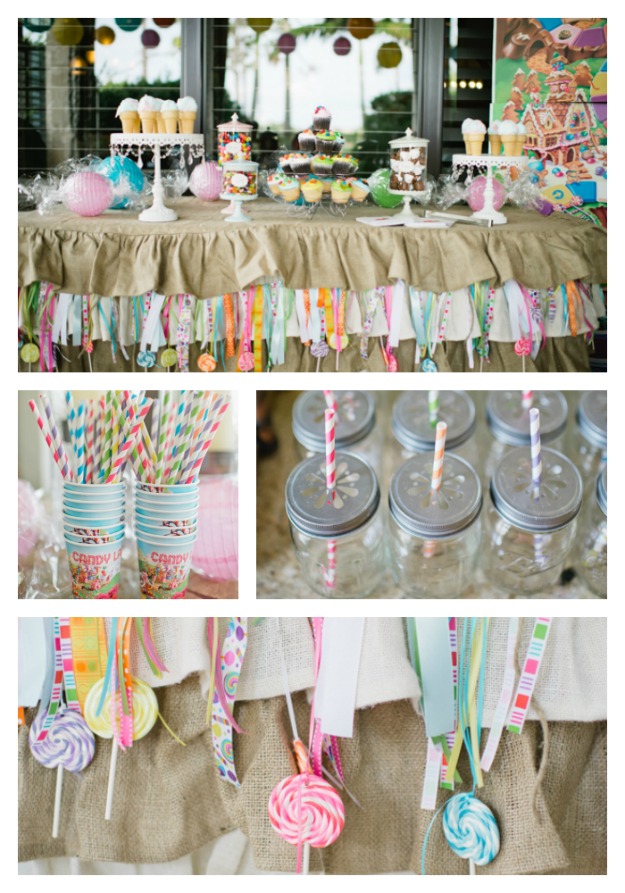 Candy Land Birthday Cake Table
Another table, inside the dining room, held the Birthday Cake and other sweet treats, such as oversize Candy available at the store  It'Sugar.
While  under the table, lanterns were artfully wrapped with cellophane to look like giant candies that had been dropped.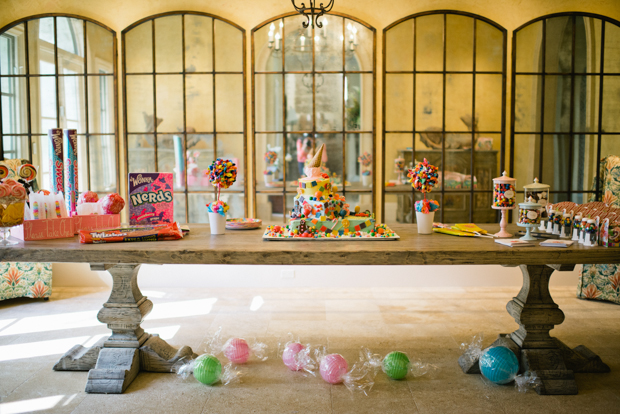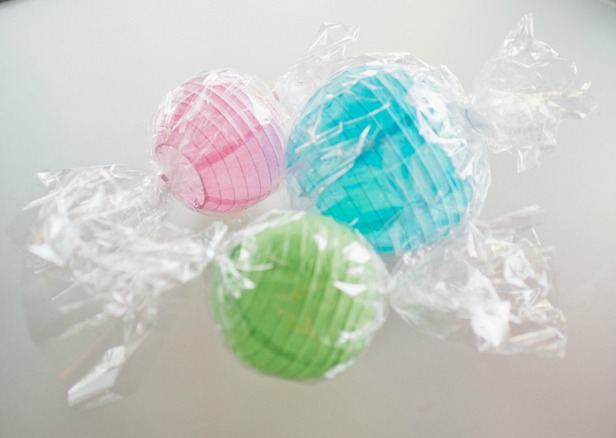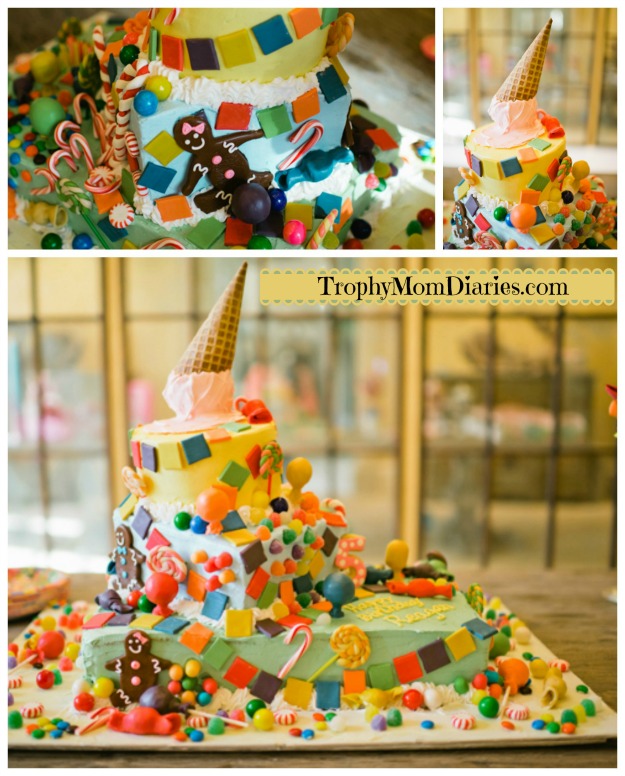 This Candy Land inspired cake was a hit with everyone and tasted just as delicious as it looked!
Gingerbread girls and boys were incorporated to signify the pawns used to play the classic board game.  Foundant made up the board squares.
Everything on the cake was edible!
Candy Land Party Entertainment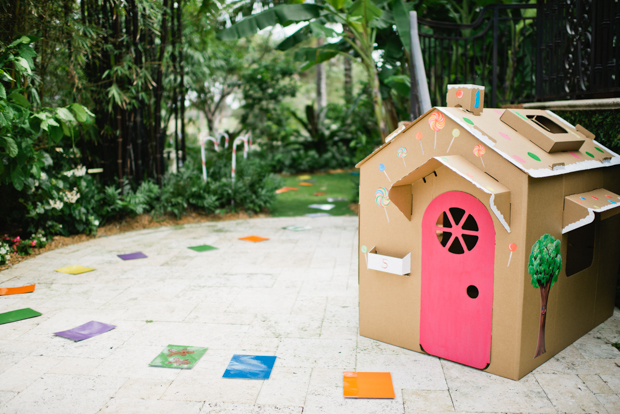 When it came to entertainment the FIRST thing to do is play Candy Land of course!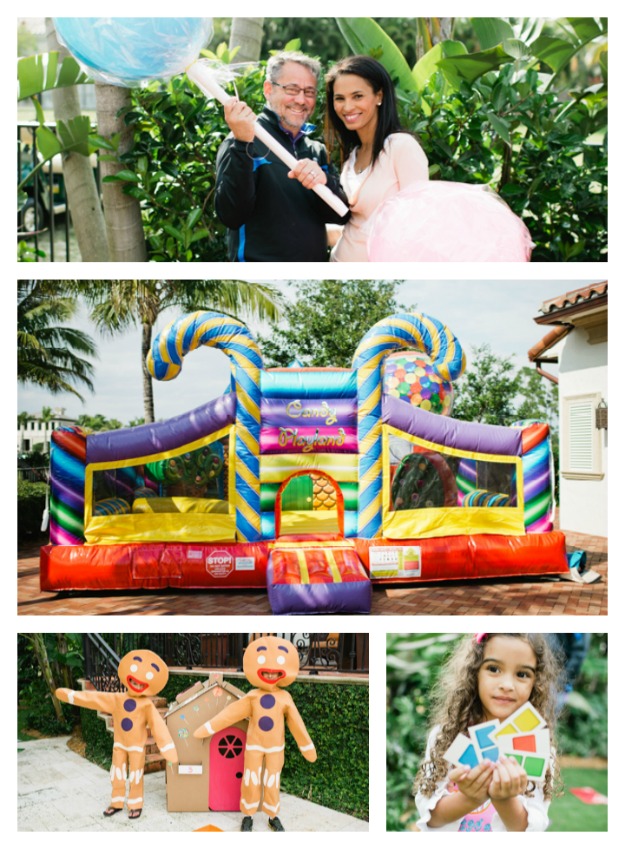 Using laminated construction paper (with pebbles glued to the back for weight) to create the 'game board'  I turned our backyard into a lifesize CandyLand inspired Game.  The kids were thrilled!  Since the party we've even played it twice more.
If you're curious about the Gingerbread Men, it helps to have twin bothers who are willing to dress up to help complete your party theme!  The boys played along with the other kids, dressed in their Gingerbread Men costumes.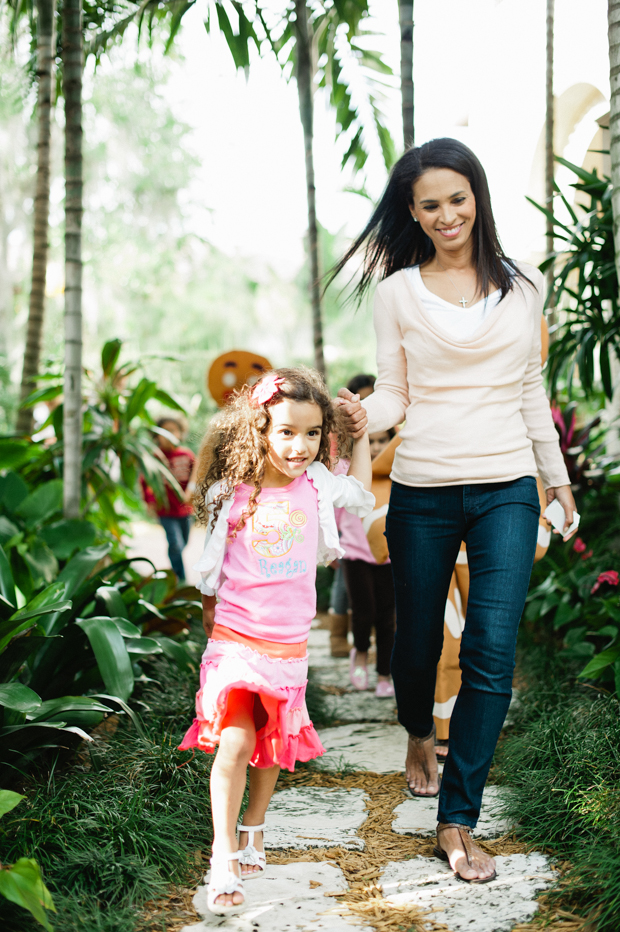 Pinata
Our Birthday Girl was serious about taking her 5 Birthday Swings to break open the Ice Cream Pinata.

Candy Land Party Favors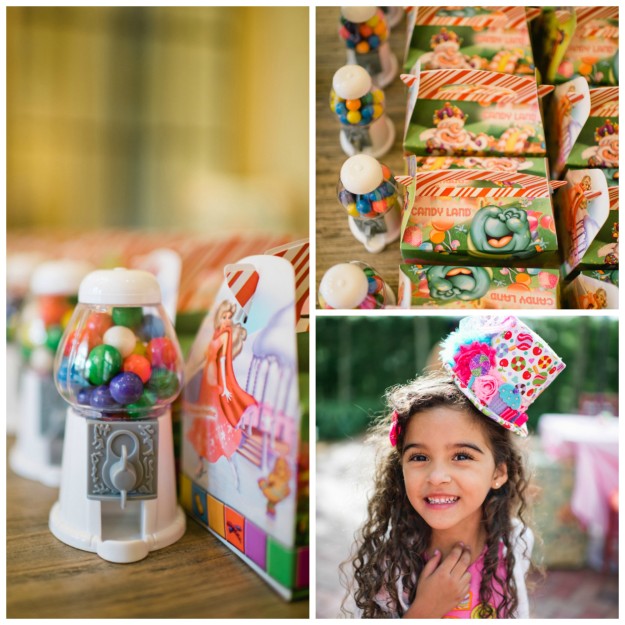 Want to DIY this party?
Want to recreate this party at home? Read my Candy Land Party Resources page and don't forget to grab the Sherbert Party Punch Recipe!