On Mondays I usually write about Marriage or Motherhood.  Today's post is slightly different.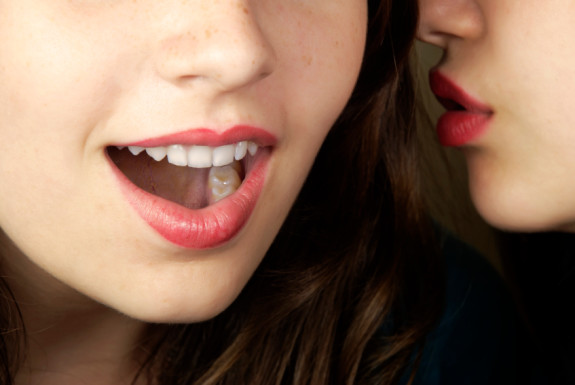 Here's the thing, when I started blogging my thought was much like it was when I decided to pose for Playboy Magazine.
I thought:  No one I know will ever see it.
At first I imagined somewhat nameless & faceless strangers reading my blog and occasionally commenting.
Later, I imagined two separate and very distinct areas of my life.
One involved my secret online friends reading and frequently commenting on my blog, while everyone else didn't know a thing about it.
My blog was going to be a SAFE creative outlet and though I was essentially putting myself out there by writing publicly online; I believed I could fail, look stupid, or learn things the hard way (my apparent preferred method of learning) away from the judgement of those I knew.
Not so.
As I continue to follow my desire to write, express myself and to hopefully learn better punctuation and grammar skills; I'm also learning to accept that people I know are going to read this blog.
I never imagined or expected a scenario that while in the middle of cleaning out my daughter's closet our housekeeper would walk in and say, "My daughter and I started reading your blog".
And while I didn't handle it well (I just said, "Oh") and the ground didn't open up at will and swallow me whole; I'm learning to accept that too.
While pursuing my passions there are going to be people who  talk about me, criticize my 'foolish pursuits' or simply shrug their shoulders indifferently.
And that's okay.
Every day I tell my children they should pursue their dreams.
I tell them  they can try anything and that it's okay if they fail or don't do it perfectly, as long as they enjoy it.
Doesn't that apply to me as well?
What better example could I be to my children than one who is living out what I ask them to believe?
What's holding you back? Are you keeping your pursuits and passions private because of fear? Or has fear stopped you from pursuing them at all?