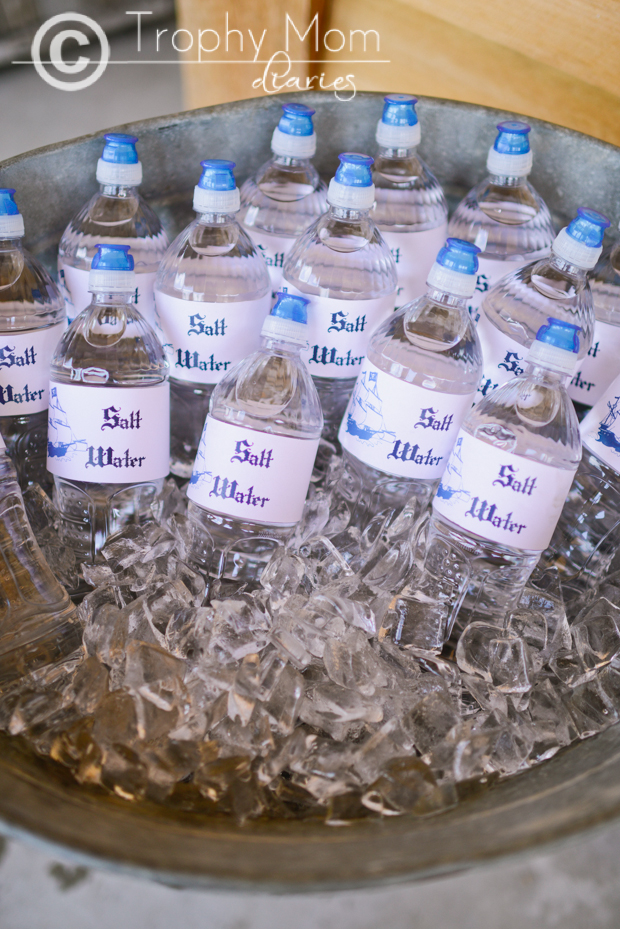 Supplies Needed:
Water Bottles
Scissors
Double stick tape, glue or scrapbook tape
Instructions:
Print the Salt Water Bottle Wraps on regular white copy paper
Cut out strips following guide lines
Remove label from water bottles
Wrap Salt Water Bottle Wrap around bottle in desired position and tape or glue.
Looking for more ideas? Don't forget to visit the Pirate Party Resource Page or DIY Pirate Party page.