This year we hosted a Pirate Party for our Birthday Buccaneers.  I hope this party inspires you to create your own themed event.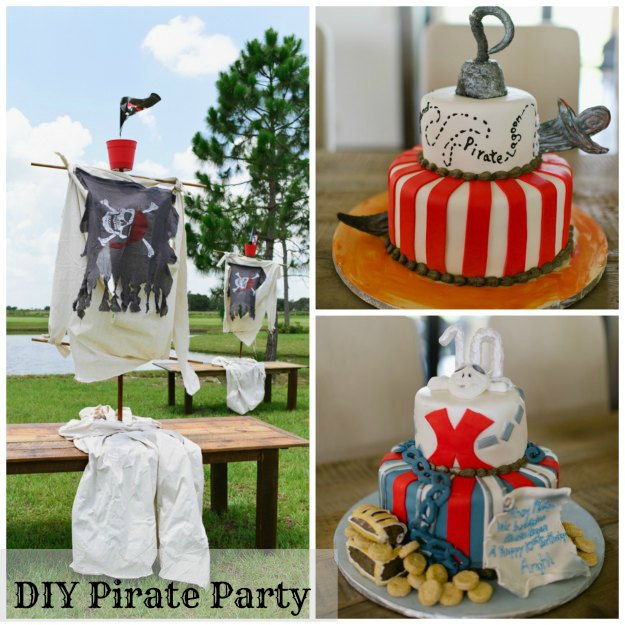 Invitation
I've always said that the invitation sets the tone for an event and that's even more true with themed events.  For this event I created a Pirate Invitation in a bottle using an aging technique on the bottle and corks.
Each invitation had a custom label with the Buccaneer Guest's name.  Most of the invitations were hand delivered but a couple were mailed packed in Spanish Moss and a narrow white box.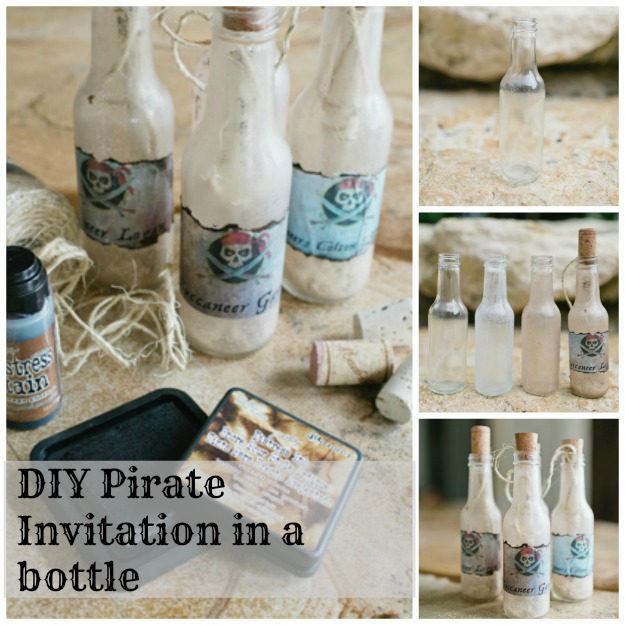 Decorations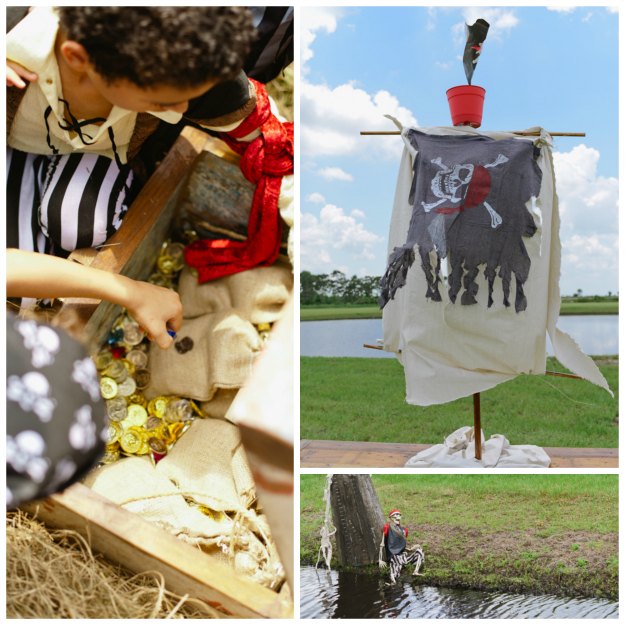 The party was held  in the heart of Florida Cracker Country so my challenge was to make this rustic setting fit a pirate themed party.  Using a pond on the property, we created a 'Pirate Lagoon'  as the backdrop for this party and the location of our shipwreck.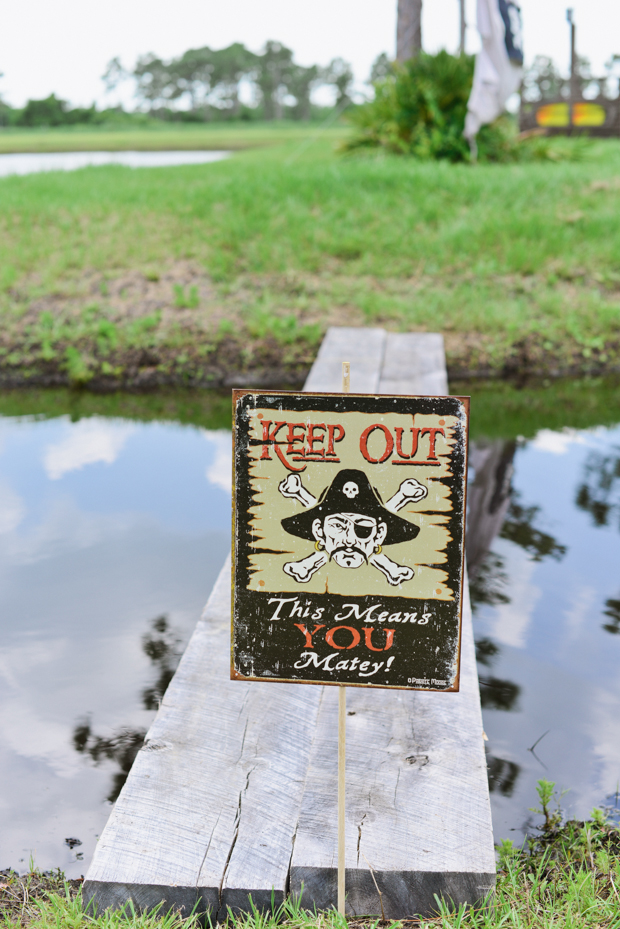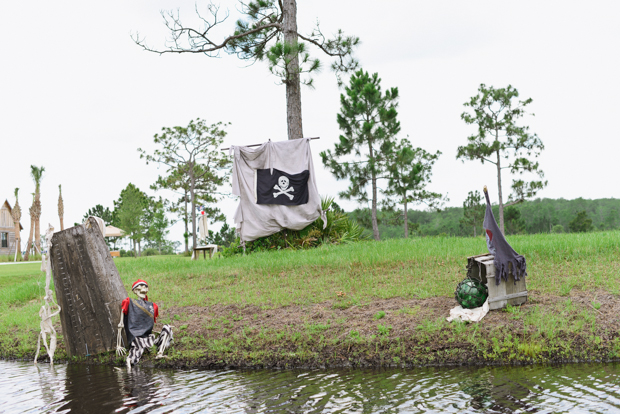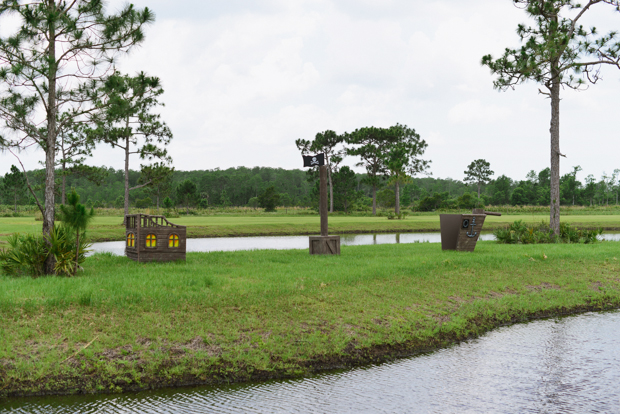 Masts were created for these tables using the DIY Pirate Mast Centerpiece instructions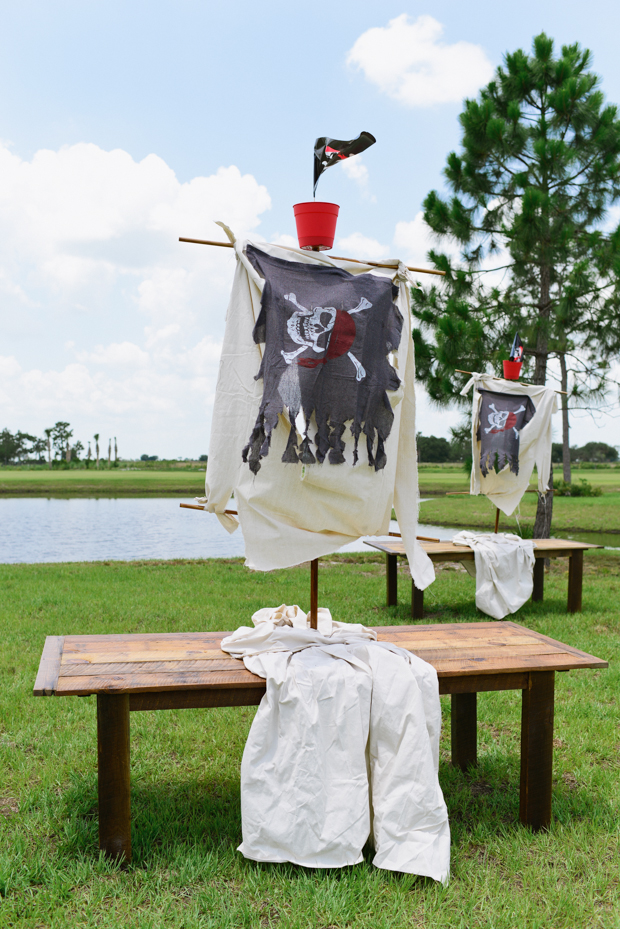 Entertainment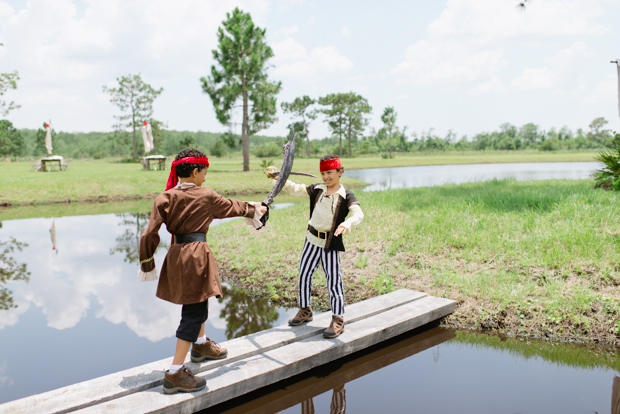 The boys had one request for their party: they wanted to play a lot of games with their friends.  This Pirate Party was packed full of non-stop entertainment including a Treasure Hunt that involved riddles and clues and a Scavenger Hunt for Treasure Boxes containing the next clue.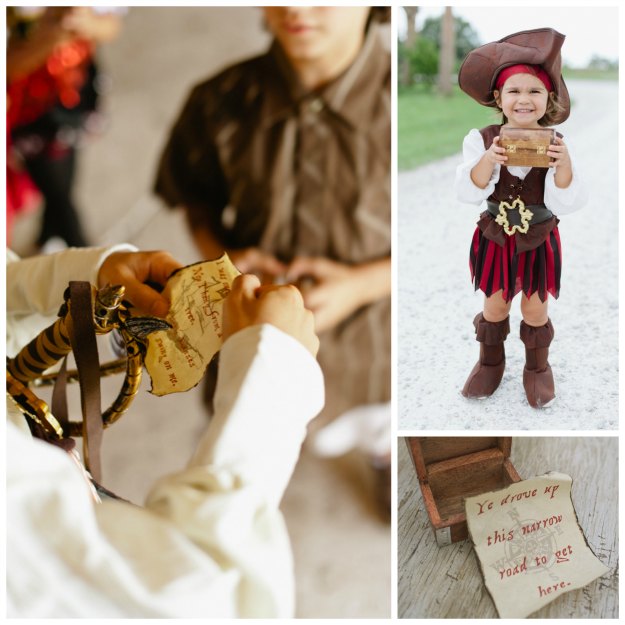 Other games included: Capture the flag, Cannon Ball Toss, Pirate Sword Pop, Swab the Deck relay race and a Pirates Life for Me Obstacle Course.

Our band of merry Pirates

Menu
After all the non-stop actions we served up a buffet to feed our band of hungry Pirates.  When it comes to a kids' parties you cannot go wrong with a buffet.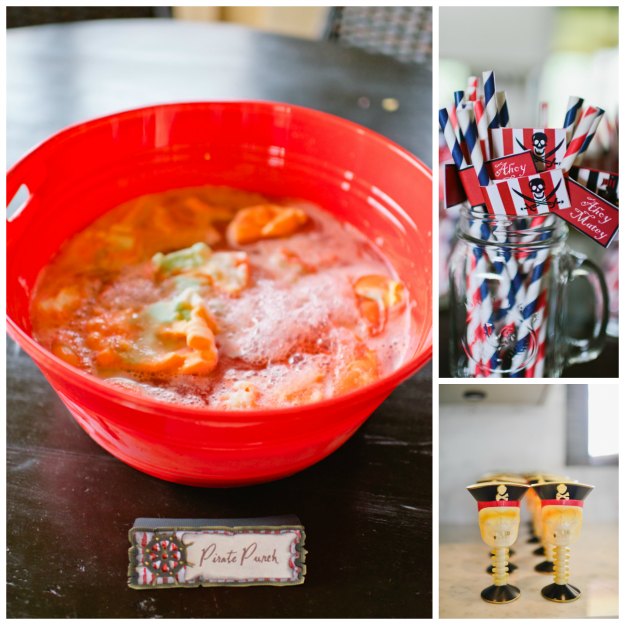 The Pirate Theme was carried over to the buffet where playful buffet cards were made for the menu which included: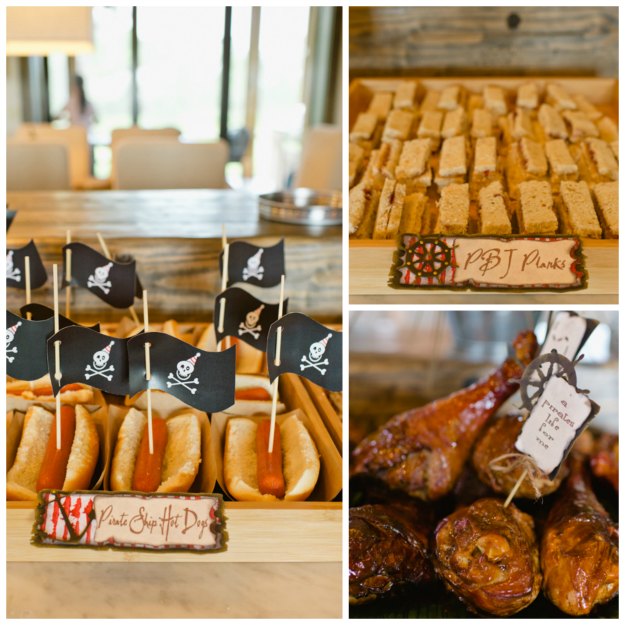 Pirate Punch,
PBJ Planks,
Pirate Ship Hot Dogs,
Pirate Peg Legs
Mr. Smee's Deviled Eggs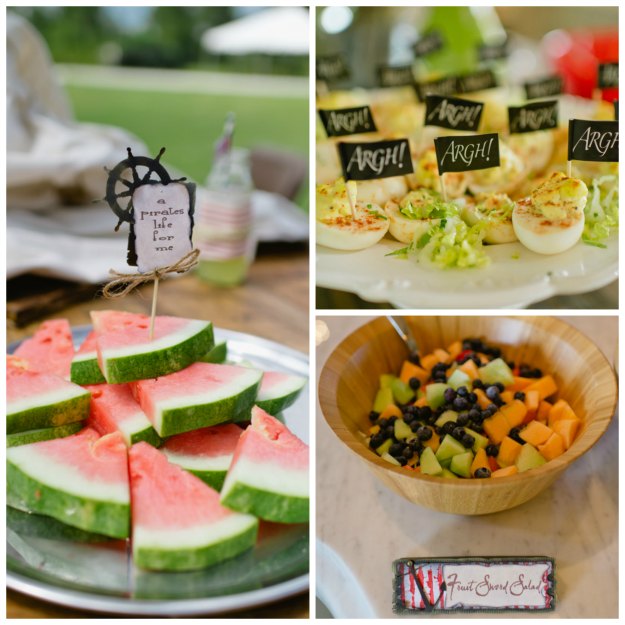 Pirates Booty
Fishy Snacks
Watermelon Slices
Roasted Pig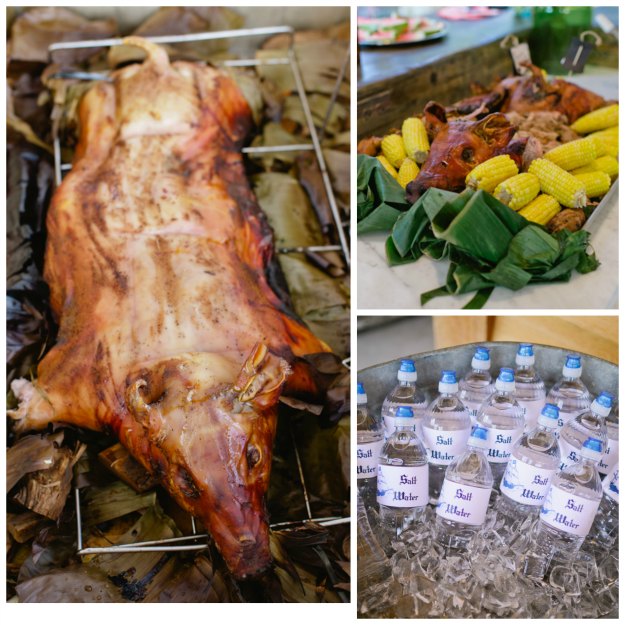 Pirate Party Resources:
Make your own Pirate Invitation in a bottle
Visit my Pirate Party Resource Page for more information on resources used in this party.
The Sherbert Party Punch Recipe makes a great Pirate Punch
Download the Pirate Party Entertainment PDF to read more about the games we played and what you need for them. (coming soon!)
Check-out my Pirate Party Pinterest Board for more inspiring ideas