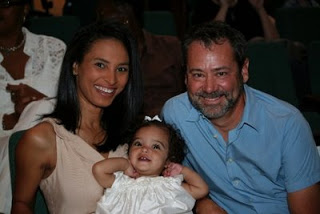 Today the child that we prayed for as a family;
The child I wished for and begged the Lord for, as Hannah did before me;
The child who was born the same month that I lost the child before her, the previous year.
Today my husband and I publicly thanked the Lord our God for the amazing miracle and gift He bestowed upon us and our family through the birth of our precious daughter.
Today we gave her back to the Lord through Dedication in front of our friends, relatives and church family.
And I haven't stopped smiling ever since.
How good it feels to be obedient in His word and reap the benefits of His promises.