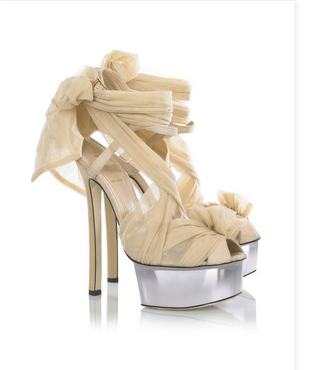 The infamous fashion guru Rachel Zoe is blogging about this shoe and a fashionista friend of mine recently forwarded me the blog post telling me how much she loves these shoes.
I think I'm getting old.
Is it just me or does this shoe remind you of something a street walker would wear?
Tabloid Diva Shauna Sand wears these shoes 24 hours a day, seriously. It has become her (tacky) trademark and I am praying for the day that she comes to her senses and starts dressing like the mother of 3 gorgeous girls that she is.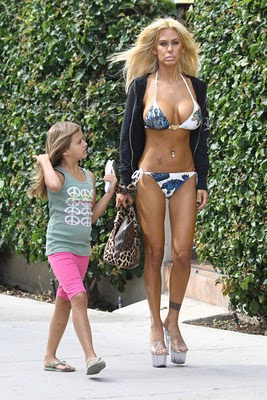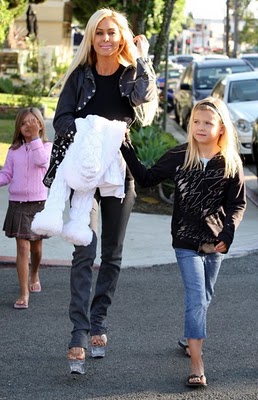 Now excuse me while I go pray for myself and bemoan the fact that my dream shoes do not fit my now seriously large feet. Even though I'd take an even bigger foot (shudder) for the chance to add another child to our family, I'm not above (or below) holding this over my precious girls' heads!
I blame them for my bigger feet. Wouldn't you?