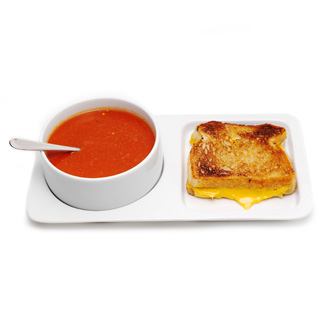 If you love Tomato Soup & Grilled Cheese Sandwiches as much as I do, then you'll really love these Soup and Sandwich Set from Uncommon Goods.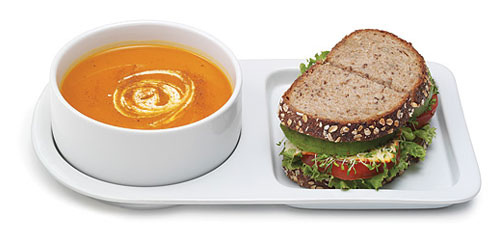 There are so many uses for these plate outside of the traditional Soup & Sandwich.    I think I've just discovered my new favorite Housewarming Gift Idea.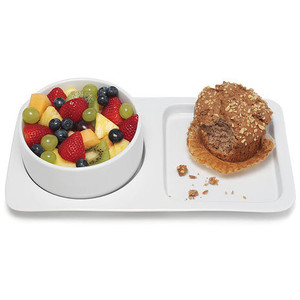 Can you think of any other great uses for this dish set?  We have 8 of these, but I'm considering expanding my collection to 13 (always get an extra dish or two to cover breakage).
Also check out these Soup and Cracker bowls; also from Uncommon Goods.