Williams-Sonoma has a new catalog division featuring home made & home grown items, called Agrarian and I'm obsessed with it!  I think this is going to be the summer I try my hand at gardening and healthier habits.
"Agrarian supports healthy living by giving you the tools you need to experience the joys of making and growing your own food at home."
If you've ever fantasized about growing your own vegetables then you'll love the raised bed & planters that are available in a variety of sizes.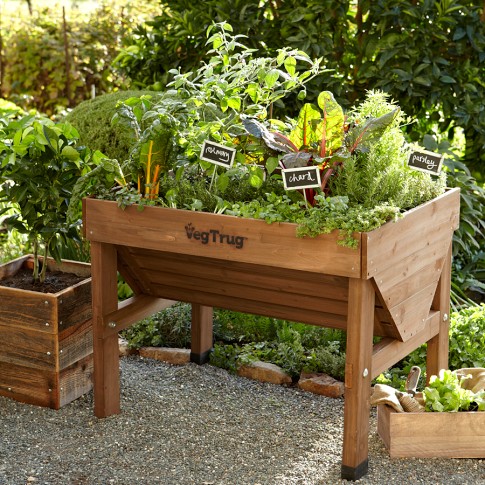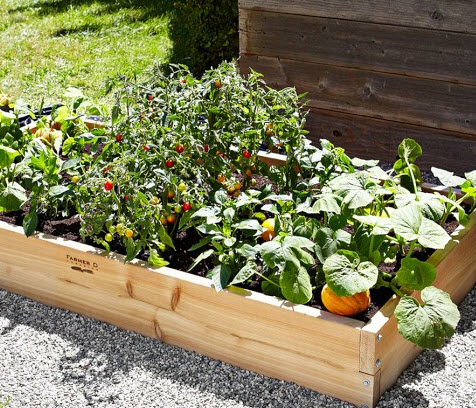 Growing Herbs
If you want to start small or are just looking for a way to grow your own herbs at home, these are my two favorite finds on the website.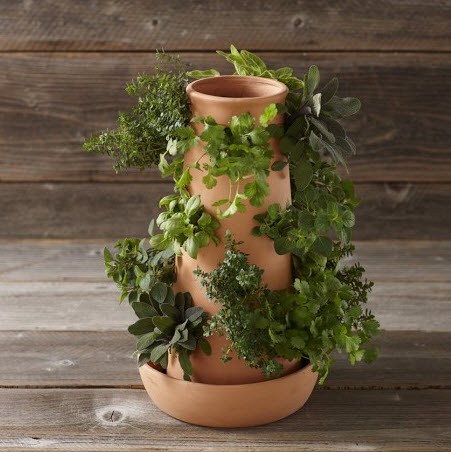 The Vegetable planter can sit on any table or counter.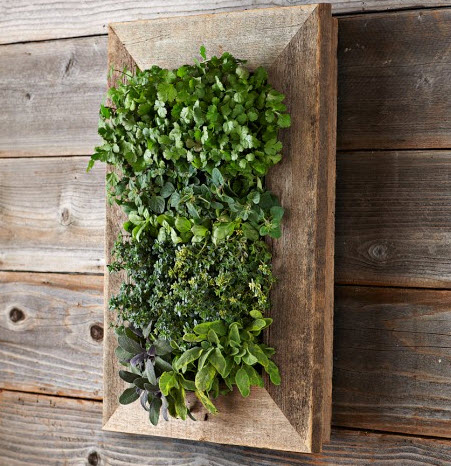 While this reclaimed wood wall planter for herbs really caught my eye.   There is an irrigator at the top for easy watering and a collector at the bottom to catch run-off.
Crazy for chicken coops
Who doesn't want a chicken coop these days?  Seriously, I am obsessed with the idea of getting fresh eggs from my backyard…anyone else?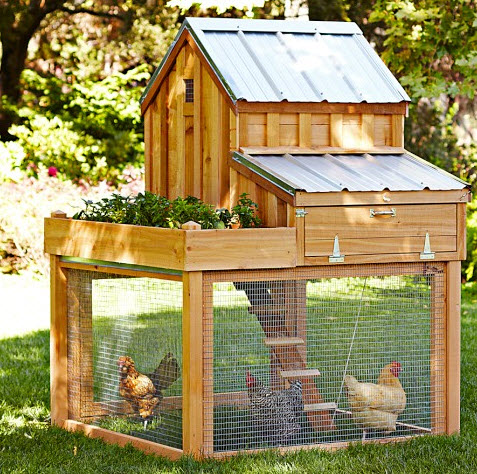 Williams Sonoma Cedar Chicken Coop comes with white glove delivery, which means they assemble and place it for you!
There are so many fantastic and inspiring ideas on the website (and in the Agrarian catalog) including Kombucha kits which everyone seems to be blogging about (but that I'm afraid to even think about or try).  I've always loved Williams-Sonoma products and now I think I've fallen just a tad bit more in love with the brand.
Our family has some exciting plans in the works that I'll share with you this summer.  In the meantime you can take a peak at this Pinterest Board I've started and see if you can guess what I'm cooking up!
This is NOT a sponsored post.

However, Williams-Sonoma, if you want me as a brand ambassador I'm available and waiting!