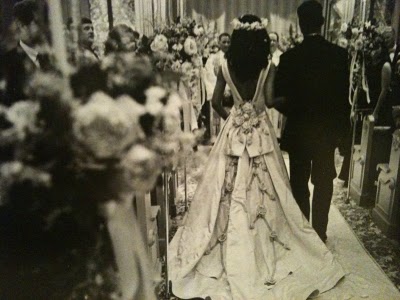 After Big Daddy asked me to marry him, I did what many new brides-to-be often do. I began buying and reading every bridal magazine I could get my hands on.
Then I saw it, the dress I had to have. It was only available at one store…in New York City.
The bridal consultant that greeted me that morning was prepared for a day of trying on gowns. She peppered me with questions geared towards helping her select several dresses for me to try on, and I was irritated. I just wanted to try on my dress. The dress. Why was she now asking me all these questions? Did they no longer have my dress?
"Yes, you'll try that one on too but we have many others and I need to narrow down your preferences first." She told me, somewhat exasperated by my unwillingness to yield to her bridal expertise.
Not being particularly confrontational I let her have her way, but I made sure I tried on the dress I wanted FIRST….and then I told a very shocked and grouchy bridal consultant, "I'll take it. This is the dress I want."
And it was.
And it still is.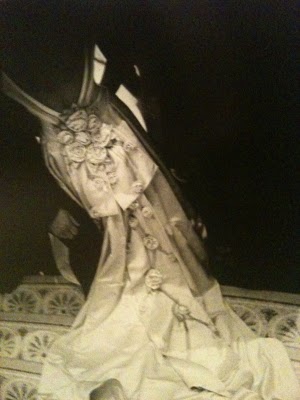 If I am remarrying the same man I fell in love with, 10 years and 4 children ago, I'm going to do it in the same dress I fell in love with too.
Hopefully.