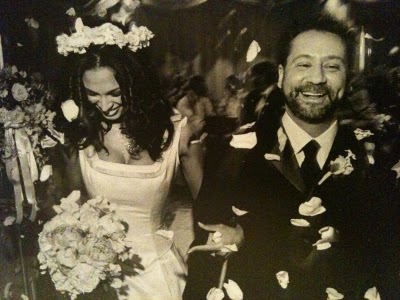 Hard to believe, but after almost 10 years, my husband would like to marry me—AGAIN.
Does this mean he will sweep me away on a boat to the Caribbean and propose (again) over fresh caught lobster with the boat Captain and his 3-person crew serenading us in the moonlight?
Will I get another engagement ring?
Apparently not, since he just announced it in bed one evening (in-between commercials) amidst homeschool catalogs scattered across the bed.
I guess that is what happens after (almost) 10 years of marriage and 4 children.
Still, it is a romantic thought isn't it?
I think so, that is why he's still the one…
Tune in tomorrow for pictures of my wedding dress.