This week I've been hard at work getting our house and lives back on track as we prepare for another school year. Although we homeschool year round, We integrate our Extra Curricular activities back into our routine in September. This is always a bit of an adjustment.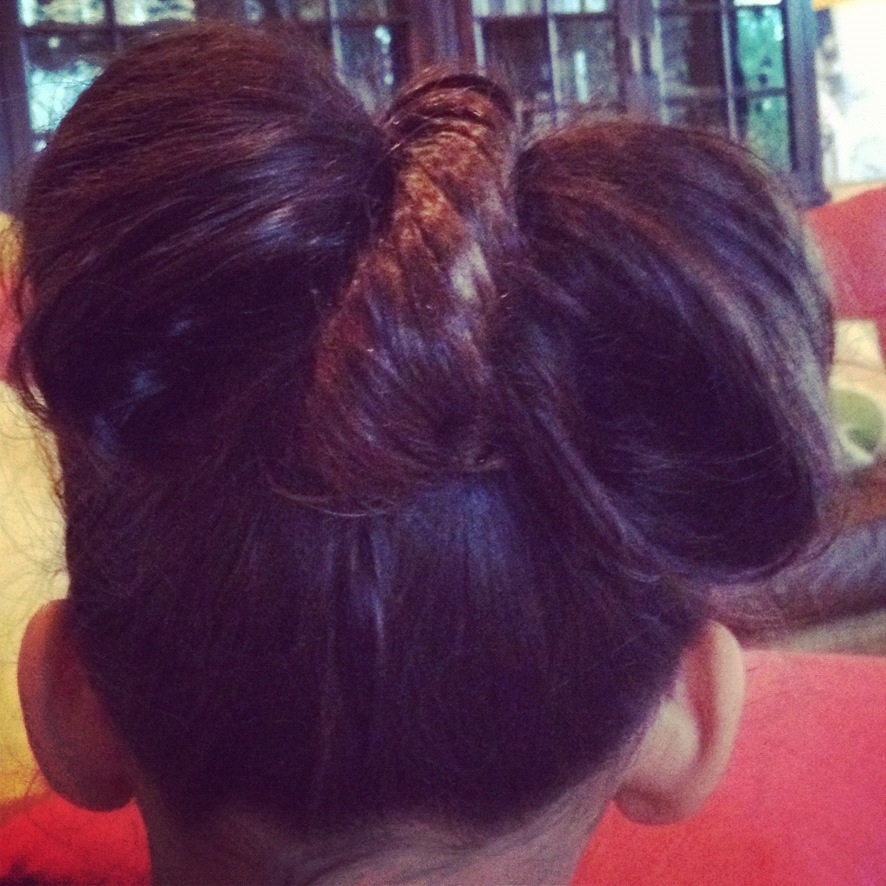 Pumpkin has extremely long (and gorgeous) hair and I should really do more with it…I mean to. But I tend to give her the same hairstyle every day with just a bow or headband as an accessory. In an effort to "get my act together" I'm going to make more of an effort each morning to give her a neat style. When I saw the Big Floppy Hair Bow tutorial I knew it was something I had to try. We did a dry run during our Tropical Storm Isaac adventure. Of course it goes without saying that this would be the perfect hairstyle for ballet class. Too bad she retired from ballet after having her first and last recital.
Speaking of school I thought this post on Supporting other mother's schooling choices was a timely one. We are a homeschooling family but our youngest is currently in a Montessori program because that was the best decision for her right now. We all have to make the best decisions we know how to for our children and true friends are supportive of that.
Inspiring Reads:
Fighting the tyranny of the urgent at home
5 Easy ways you can simplify in under 30 minutes