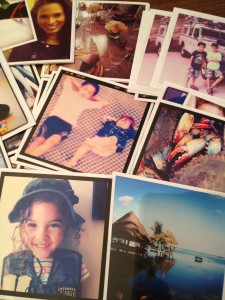 I'm a firm believer in doing something with those instagram photos and other camera photos you take. I think it's important to preserve memories beyond the digital form. This week I did two things to preserve my instagram and Camera phone pics:
I ordered mini books and prints from Printstagr.am which I really loved.  I'm working on something special with these to share in a later post.
I tried out a new app this week called FreePrints by Photo Affections.  Using this app you can order prints (4×6, 5×5, 5×7, 8×10) directly from your iPhone and it also works with Facebook, Instagram, Flickr,and  Picassa.  How it works is you pay shipping only (for 4×6 prints) and you receive up to 1,000 (4×6)  free prints per year.  Shipping starts at $1.99 and is never more than $9.99. Other print sizes are an additional fee.
My Becky Higgins Project Life photo album kits arrived last week.  I'm so behind on my scrapbooking it's not even funny. My last three children don't have complete baby books. I am seriously considering making up dates for first walked and first crawled (shhhh).   I'm not ready to give up traditional scrapbooking, but this seems like a great way to catch up. Is Anyone else using the Project Life Albums?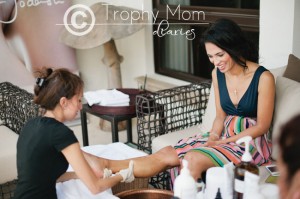 On the Trophy Mom Diaries Facebook page I'm sharing pics from the Spa Party which I will blog about next Wednesday.
Other interesting reads:
I'm sort of over the whole political discussion right now. Its not that I don't think it's important, I do, I just think there is a place for it and it's not on my blog or Facebook page.  That said, if you are a little over all the "predictions" you may enjoy reading this.
My no is broken (Elizabeth Esther) I love that she is learning to say no and isn't afraid to outsource some housekeeping duties.