I'm never so happy as when I'm somewhere quiet and have the luxury of reading for hours on end, with a highlighter and notebook in hand. This year my goal is to make more time for reading (for pleasure) and share the books I'm reading (or have read) on the blog each month.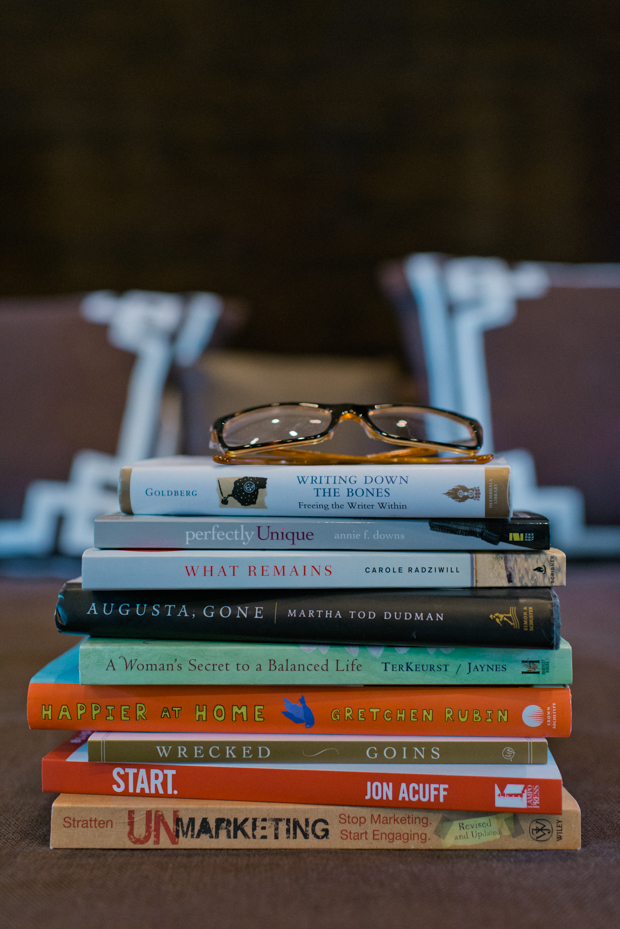 Homemaking
Happier at Home by Gretchen Rubin
Similar to Rubin's other book, The Happiness Project,  Happier at Home follows the same basic monthly project format based on a series of principals Rubin believes are essential to being happy at home.   Rubin then takes on monthly experiments and shares the results .   I thought it was thought provoking and inspiring.  I've heard others say they enjoyed it even more than Rubin's first book, The Happiness Project, and I have to agree.  I think the reason I think I enjoyed this book more was because it seemed more applicable to what I'm doing right now.  Homemaking, specifically making a HOME for my family that fosters relationships and happy childhood memories is a focus for me.  It was the perfect book to read on Sabbatical because it got me thinking about what small but important changes I wanted to make to our home life, or my perspective on our home life, for the better of all. I read it with a highlighter and made a list of things I'd like to incorporate and new ideas I was inspired to try for myself.
Memoir
What Remains by Carole Radziwell
"We create narratives for people, because they are simpler than the complexities of real life. When narratives change, it's unsettling, because whether or not they're our own, they help to define us, and we don't want to let go of them"
I had never heard of Carole Radziwell before I read this book. I also wouldn't consider myself a fan or follower of the Kennedy Family, but I found myself wishing I had paid more attention to the story of John Kennedy Jr. and his wife after reading about them from Carole's perspective. Her writing is so powerful and her story is both beautiful and painful. Immediately after finishing it I recommended it on my Personal Facebook page and every friend who later read it said they loved it as much as I did.
Augusta, Gone: a True Story by Martha Tod Dudman
I won't lie.  As a mother, this book scared the heck out of me.  I actually stopped reading it on Sabbatical because it wasn't doing anything to relax or encourage me. If you or someone you know is going through a tough time with a teenager, this book might be one of those you're-not-alone books that sometimes we all just need to hear.  While I've read books on drug addictions before, this book really hit me in the gut.
Faith
A women's secret to a Balanced Life by Lysa Terkeurst
This book was like a welcome balm for my soul.  It tackles the things that most women really want out of life, based on biblical perspectives.  Every woman I know talks about how busy they are and how there isn't enough hours in the day to accomplish all that they are trying to.  For me this book was an opportunity to redirect my priorities more intentionally and feel encouraged and inspired to do so.  I highly recommend this book for any Christian woman who is either feeling overwhelmed or simply desires to know how to better live out God's priorities for her life and find that balance we all desire.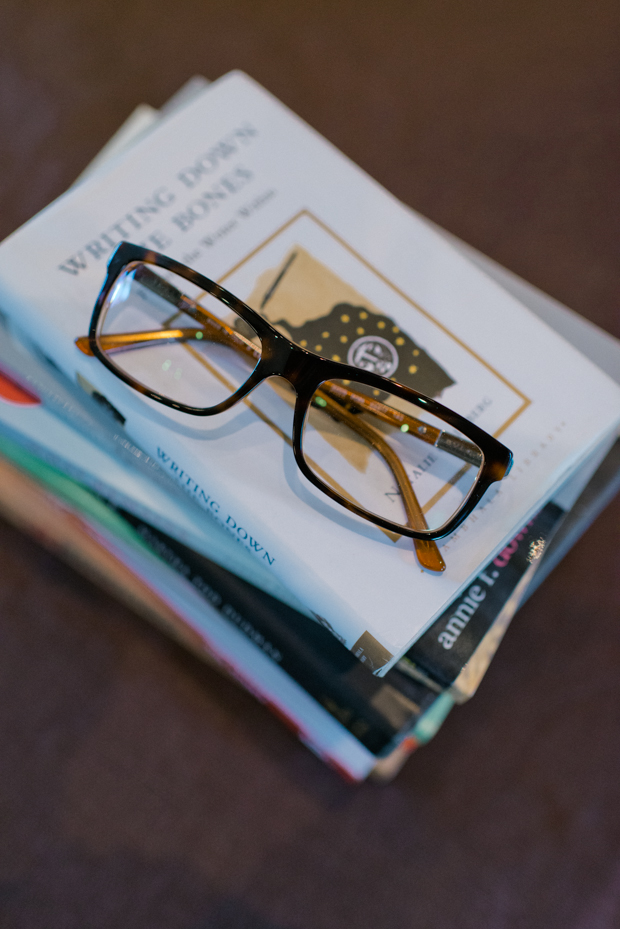 Writing
Writing down the Bones: freeing the writer within by Natalie Goldberg

A book  for writers or would-be writers alike. Writing down the Bones offers encouragement, inspiration, and tips on becoming a writer, delivered  in bite size chapters.  I cannot speak to how a published author may view this book, but for me it was just the bit I needed at the right time.  I didn't read it straight through, this isn't that type of book. I've been reading a chapter here and there and it's provided just the write boost I need to continue writing regularly, the only way to truly improve as a writer.
Motivation/Marketing
Start by Jon Acuff
Reading this book is just like hearing Jon Acuff speak.  It's purely an encouraging and motivational book. There are no deep secrets that you haven't heard before but  Jon does offer an inspiring kick in the butt to do what you know you need to do, but haven't been doing.  The book is applicable to any type of goal or dream.
Unmarketing: Stop Marketing, Start Engaging by Stratten
After hearing Scott Stratten speak at a blogging conference I was interested in reading it because it specifically covers social media and viral marketing. Although the book mostly focuses on selling products or services I thought it contained really useful information for bloggers who are primarily interested in building a platform.  Of course, like anything, the real key is what you do AFTER you finish reading the book.  Stratten lays out a pretty detailed road map to get you where you want to go.  It's more than just a motivational book. It's packed with useful information.
Have you read anything good lately? I'd love to hear your book suggestions in the comments.