How many books do you read at once? I must confess I read at least 2 and sometimes up to 5 books at once, in various genres.
Here is what I currently have on my nightstand (or on my iPad):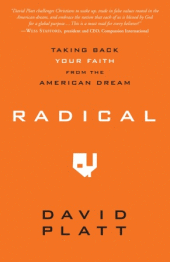 Radical:Taking back your faith from the American Dream
by David Platt
You can read a great review on it here. It sounds like it is going to be pretty challenging & inspiring. If I don't run away scared I'll post about my thoughts on it and the impact it has (or doesn't have) on our lives when I finish it.
Using Picture Books to Teach Writing with the Traits
by Ruth Culham and Raymond Coutu
This book is an annotated bibliography of more than 150 mentor texts and teacher lessons to help teach writing to students in grades K-2. After I'm done reading/reviewing it I will decide if I want to teach it over the summer, or during our 2nd grade year. I think it will make a good co-op offering for our homeschool group. We'll see.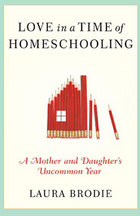 Love in a time of homeschooling
by Laura Brodie
This is the story of a writer who decides to take her daughter out of school for a year and homeschool her. I've read a lot of homeschooling books but I'm interested in seeing how one approaches homeschooling when you know its "just for a year" and I'm curious about how it ends. Does the daughter want to continue being homeschooled? Does the mother want to keep homeschooling her daughter? Did the year change their relationship? Change their views on the public school system? Would things be different if the mother wasn't a writer but "just a homeschool mom"?
The Reason we Speak: 31 Professional Christian Speakers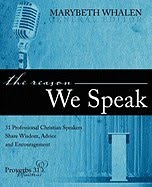 share wisdom, advice and encouragement
by MaryBeth Whalen
I've had the honor of speaking at two Heart of the Matter Conferences and I sometimes wonder if I'm called to continue to speak. This book promises to be that opportunity to gain wisdom and insight from professional Christian speakers. I love that there is an included Bible Study to help you discern what God's calling on your life is. Too bad there isn't an 800 God hot line number to call. That would totally be my speed. Wouldn't it be great to just get a real live call that said, "Hi, this is Sandy from God's office calling. God would like me to tell you that he would like you to adopt 2 children and devote your life to helping others adopt. Have a great life! Bye now." But since that probably isn't going to happen any time soon I guess I'll read the book and do the bible study.
You can download a preview of the book here. MaryBeth Whalen also has a blog that I stalk. You can stalk it too.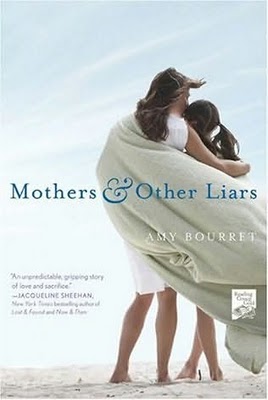 Mothers & Other Liars
by Amy Bourret
I received this book to review for the publisher, St. Martin's Press. It is about a runaway teen who discovers an abandoned baby and happily raises her as her own until the fateful day that she discovers the truth about her daughter's past. "A truth that will change both of their lives forever." I cannot wait to start it. I think I'm due for some light & (hopefully) entertaining reading, don't you?
What is on your nightstand?