This post is part of a series I am writing about our trip to the Dominican Republic with Compassion International.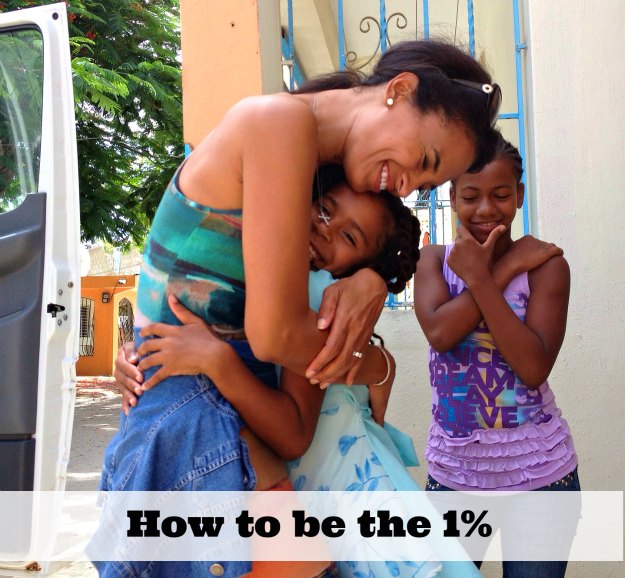 The bus pulled up and stopped outside the child center.  I briefly glanced at the building and politely declined an offer to tour the center.
We had toured two centers already, and truthfully it had been an emotional day.
We had just left Jhon Henry, one of the boys we sponsor, and the gift I had planned to give his father was now hastily tucked in my backpack.
While we were happy that Jhon Henry was one of the few children who are lucky enough to live in a home with both parents, we  also hoped and prayed that his father and mother would legally marry one day.
Instead, upon our arrival, the Center Director told us that Jhon Henry's father had actually decided to leave his family.
He wasn't there for his family and he wasn't there for us to give a gift to.
As if his leaving wasn't enough, Jhon Henry, his 2 brothers and mother were now living in a  temporary home they couldn't afford.
Although they had previously lived in a home that was considered the 'upper end of extreme poverty' (if there is such a thing),  the home they were in now was several steps below where they had previously lived.
It's hard to believe that the poor could become even poorer, and yet that is what happened to Jhon Henry's family.
The shame his mother felt was evident on her face and through the constant tears that streamed down her face as she repeatedly thanked us for choosing her son.
Meeting Ericia
As excited as I was to meet Ericia, the beautiful 8-year old girl we also sponsored, it was hard to stop worrying about Jhon Henry's situation.
In an effort to keep the bus cool, the curtains on the bus had been closed.
As we waited for our guide to return to the bus, our 3-year old daughter played with the curtain by her window.
It was then that my eyes caught a glimpse of a familiar face.
Ericia was outside the bus!
With a joy I didn't know I possessed I ran off the bus and wrapped her in my arms.
What does it feel like to be a sponsor in Compassion's Child Sponsorship program?
I don't know that I ever had an expectation of what it would be like to sponsor a child.

But now when people ask me about sponsorship, I show them the picture of the first time I saw Ericia.
Through Compassion International you sponsor a child but you help a family.
Through the letters you receive from and write to your sponsored child you become a life line to a child in poverty. 
You become the voice that tells them they're good enough and that you believe in them.
You  become a real-life super hero to  a really amazing child.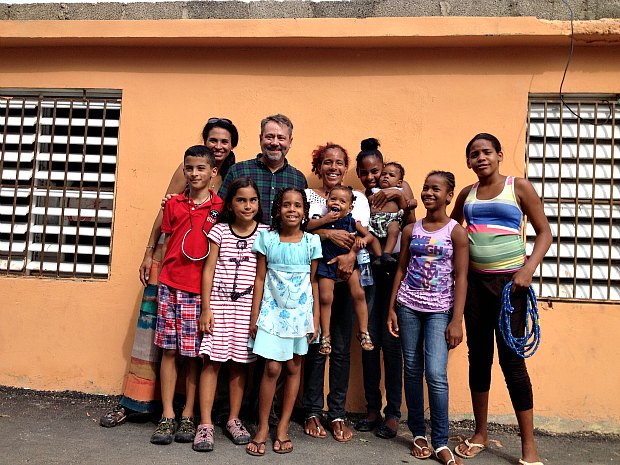 How to be the 1%
Did you know that only 1% of the over 1 million children in the Child Sponsorship program EVER get to meet their sponsor?
You have an opportunity to become the 1% and you don't need to be a millionaire.
You can visit this REAL child, with REAL needs, who your $38 a month is REALLY helping,  and just like that you're in the 1%.
Whatever planning or sacrificing you have to do to be in the 1% I hope you'll do it.
You won't regret it.
It's not (just) about the $38
I used to think that Child Sponsorship was just about sending in my $38 a month.
Now I realize it's about actively participating in the life, hopes and dreams of a child living in poverty.
Visiting them is just one of the ways you get to do that.