When I saw this,
Pain in the Groceries List
I knew that
Erin Vale
was a woman after my own heart.
or you can try out Simple Mom's Master Grocery list.
If that wasn't enough, she also created
the Freakin' never ending to do list
and
the dreamy blog topics to post list.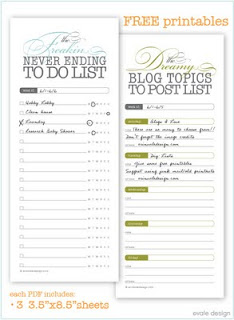 Will all my list makers put their hands up?
We won't talk about what actually gets crossed off the list.
I'm not doing too good in that department lately.
How about you?