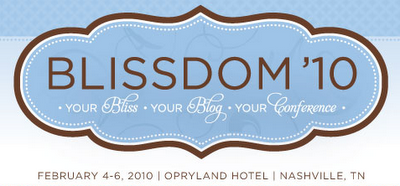 I'm so excited to be going to my very first Blogger conference in Nashville. I personally love the Opryland Hotel.
The only downside to the Opryland Hotel is that its easy to get lost. Especially if you have no sense of direction like me. But its pretty and who cares what the weather is like because, although you feel like you are walking around outside, you are very much inside the whole time! Love it.
It is also the location of the Heart of Country Antique show held there every February close to Valentine's Day. I haven't been in about 4 years but prior to that I went at least 5 years in a row! It's a great show if you like American Country Antiques! I highly recommend it.
And what does the conference schedule have to do with antiques?
I guess nothing, but I wanted to talk about both since they are both at the Opry Land hotel.
Although I've never been to a Blogger conference before, I'm pretty impressed with the Blissdom team so far. Who knew it could be so hard to pick a break out session? I need a twin for this thing!
While I think I've made my final choices for many of the sessions, I am torn between the first two, so I need your vote. Which should I attend?
Connecting with Your Community of Readers
(Writing Track)
What makes some blogs meccas for loyal fans? Your readership grows when you engage your readers. Enrich your understanding of cultivating an audience and giving back to your readers in the ways that are natural for you and that matter to them.
Personal Branding- Defining "You" Online
(Business Track)
Your blog and social media presences are a digital representation of you, so make sure you are putting your best foot (or most gorgeous shoe) forward whenever you are leaving a social media footprint. Focus on building a stellar personal brand for yourself, your blog and your career and how to most successfully promote yourself with social media.