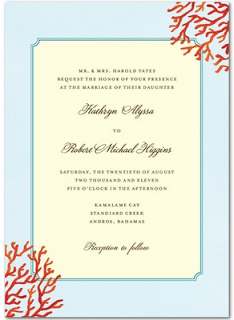 This is the invitation we've chosen to invite our guests to our Reaffirmation ceremony.  It is probably nicer than our original wedding invitations but reaffirming our vows in Christ is important to us.  I think it deserves to be celebrated.  Don't you?
Currently, we plan only a dinner (with no dancing or entertainment) for our reception.  Is that bad?  We just can't justify the expense. We are already married and we want the focus to be on our vows. Our guests will be members of our church family, a select number of neighbors and family members (if they choose to attend).
Of course we will book a photographer.  This is something we want to remember, always. 
I haven't tried on my dress yet. Cross your fingers that I fit into it.