Sometimes it happens when you least expect it.  you go to your computer for a quick check of your email or your Facebook account and you find the exact opposite of what you were expecting or looking for.
Where you were craving connection, encouragement, friendship or just a mindless distraction you instead got a double dose of vengeance, envy, accusations, slander and a slew of bible verses pointing out the splinter in your eye (and leaving out the obvious plank in your accusers).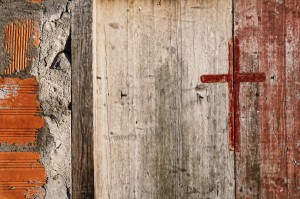 While your local news media may advertise the rise of bullies in school and a society that is breeding "mean girls" not much has been said about the Christian women who go around perpetuating high school.  The mommies groups that thrive on judgment and alienation.  The homeschool communities that seek to break down others with a few well placed eye rolls, and hushed whispers.
When you come under vicious attack it is tempting to lash back out. Frankly, after you've been attacked enough you learn a few mean phrases to throw back out.  I would be lying if I didn't admit that I've fought back and felt good about it.  There, I said it.  It felt good to defend myself and break down another, and yet it is the exact opposite of what I teach my children. 
"Just because someone is mean to you doesn't mean you can be mean to them."
Unless, err, you're me?
 It is also the exact opposite of what we are called to do in Christ.
It usually takes me days to get over hurtful remarks.  It probably brings a smile to my accusers face to know that they have completely derailed me and my usefulness to my family and friends.  
Although I have many faults, I am not a mean girl by nature.  I know all too well how words can wound, and while I may be accused of saying something out of ignorance that brought pain, it is a rare day that I send my words out like missals.
I know how words can wound and I am sensitive to how my words are perceived by others.
The trait my husband and friends most love about me was born out of hurt and pain.  God does indeed turn what man meant for evil to good.
Unfortunately, Satan also knows I am easily wounded and he sends his lies up from the very pit of hell to the mouths (and fingers) that are ready to assist him in tearing me down from my purpose, belief, faith, and trust in God.
I used to wonder why it happened it to me.  Why certain lies kept repeating themselves. 
Time and time again close friends and women in the ministry would point out to me that I was under spiritual attack. 
Am I really worthy of a spiritual attack? Isn't that best reserved for someone who is really making a difference in the Kingdom? I'm just a mom. Just a homeschooler.  Just a wife.  Just a woman having a bad day.
But that isn't true, is it?
Consider it pure joy my brothers and sisters, whenever you face trials of many kinds, because you know the testing of your faith produces perseverance. Let perseverance finish it's work so that you may be mature and complete, not lacking anything.

James 1:2-5
I am the daughter of the King and a heir to the Kingdom of God.  There is a price on my head and the Evil one will do anything to make me doubt my worthiness in Christ. 
And I have doubted more times than I care to admit.
If you are suffering from Spiritual Attacks or just feelings of unworthiness I encourage you to remember that you too are an heir to the Mighty Kingdom of God…and as the bible says we should rejoice during our trials.

How do you handle spiritual attacks?