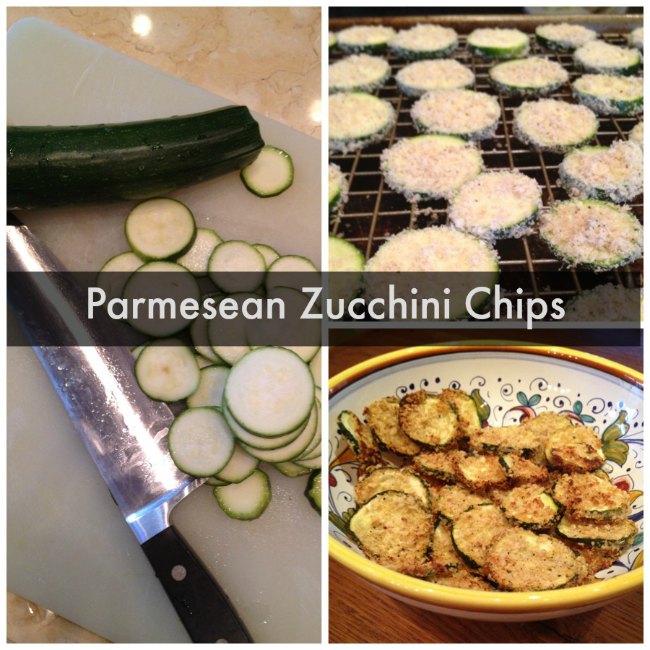 These Parmesean Zucchini Chips are a big hit in my family.
They are so delicious that even the pickiest little eater will love them.  For kids who don't like spice I'd just cut back on or omit the pepper.
Ingredients:
2 small Zucchinis




1/2 cup Panko Bread Crumbs

1/2 cup grated Parmesan Cheese (fresh or dried)

1/4 tsp Kosher Salt

1/2 tsp garlic powder

1/4 tsp fresh ground black pepper (or to taste)

1/4 cup milk (I use whole milk but 2% or fat free is fine)

Olive oil Cooking Spray
Preheat oven to 425 degrees
Spray oven proof wire rack with olive oil cooking spray and place on baking sheet OR place on a baking stone. I prefer the baking stone.
Combine all ingredients except milk in a bowl and mix with fork
Slice Zucchini in thin even slices
Dip Zucchini in milk and then dredge in bread crumb mixture
Place slices on wire rack and bake for 20-30 minutes (or until golden and crisp)
* adapted from a recipe by Linda Oldenburg in Cooking Light August 2005