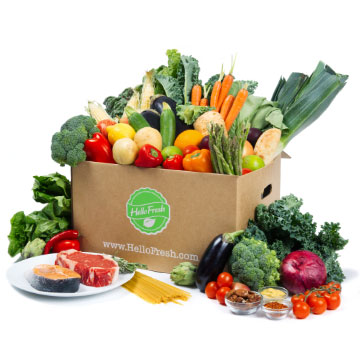 Meal planning has always been a struggle for me.
While I enjoy cooking for the holidays, it's the day to day cooking that wears me out…and the grocery shopping.  Most meal planning services will plan the menu for you, but you still have to go find and pick up all the ingredients and sometimes that can be a chore in itself.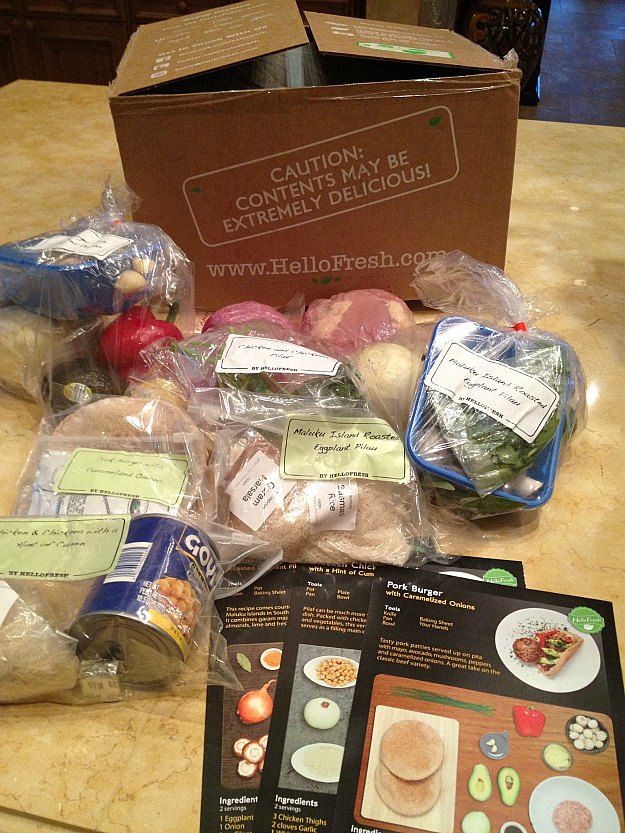 Thankfully, there is Hello Fresh.
Hello Fresh took all the thinking and trips to the grocery store out of meal planning and made cooking enjoyable again.  I now look forward to dinner time  because it's no longer stressful for me.
All of the ingredients for each recipe come pre-portioned and clearly labeled.  It's almost like having your own sous chef in the kitchen.  Plus it's a great time and money saver.
What I like about Hello Fresh
– Everything I need for 3 meals shows up in the box. I don't have to do anything other than unpack the box and prepare the meal.
– The meals are healthy, the recipes are easy to follow and prepare, and the food is delicious!
– It's very affordable and I don't waste ingredients or money on ingredients I don't need or didn't use.
– Cooking is enjoyable again and the kids really enjoy cooking with me and as a result are trying new foods all the time!
What I'd change about Hello Fresh
– Currently deliveries are only available on Wednesdays.  I would prefer to receive my order on Monday or Tuesday.
– The meal options are limited to 3 meals per week.  I would love to order 4-5 meals per week and receive my order earlier in the week (Monday or Tuesday).
– Sometimes the portions look a little smaller than they were a year ago.
How to try Hello Fresh for yourself
Check the Hello Fresh delivery zones in the United States to make sure you can subscribe to the service.
Choose your subscription (Classic or Vegetarian Box).
Use code: TUC92B to receive $20 off your first order!

I received one complimentary week of Hello Fresh and have been a paying subscriber ever since (almost one year!)  If you use the discount code above you will receive $20 off the regular subscription price and I will receive $20 off my next week's subscription.