Cooking with Kids
Each week I prepare a nightly dinner with one of our older children.  Our homeschool schedule will say that I have 5 nightly dinner sessions reserved for each of my children, but the truth is I usually only succeed at this regularly with the older four, although I do cook dinner 5-6 nights per week.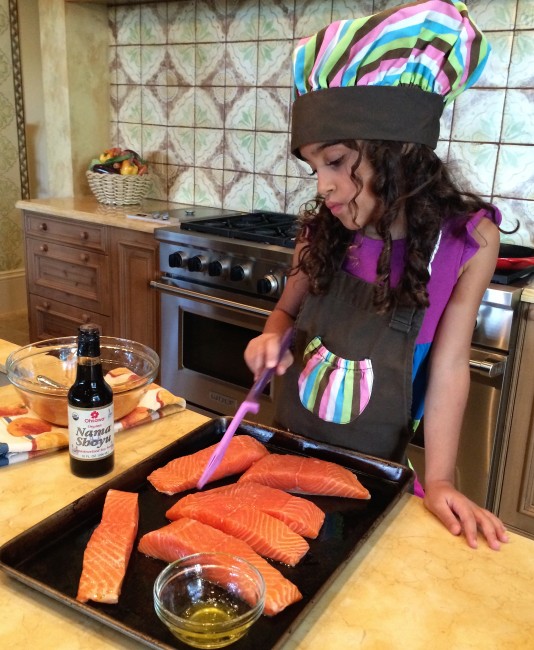 My 7 Favorite Cookbooks for Family Dinners
This year I discovered Dinner a love story: it all begins at the family table and Dinner: The Playbook: a 30-day plan for mastering the art of the family meal by Jenny Rosenstrach.
I found that once I stopped tailoring our menus to the children, and started cooking food for our family, I started to enjoy cooking again.
When I'm cooking family dinners I obviously want something that is 'kid friendly' but is also something that my husband and I will enjoy eating as well.
I found that once I stopped tailoring our menus to the children, and started cooking food for our family, I started to enjoy cooking again and it became less of a bothersome chore.
As an added bonus, my formerly picky-little-eaters, have also developed a broader palate and are becoming little foodies!
In addition to the recipes you'll find some interesting back stories behind the recipes and the author's struggle with preparing family dinners. I definitely related!
I cannot say enough good things about the Salmon with White Miso and Salmon if you're sick of Salmon recipes.
 Barefoot Contessa Series
I have every cookbook she has ever written. It is near impossible to pick one as a favorite but the two that I've been using the most lately are: Barefoot Contessa Foolproof and Barefoot Contessa Back to Basics.  The Lemon Tuscan Chicken (page 106 Back to Basics) and Crispy Roasted Kale (page 174 Foolproof) were recent big hits.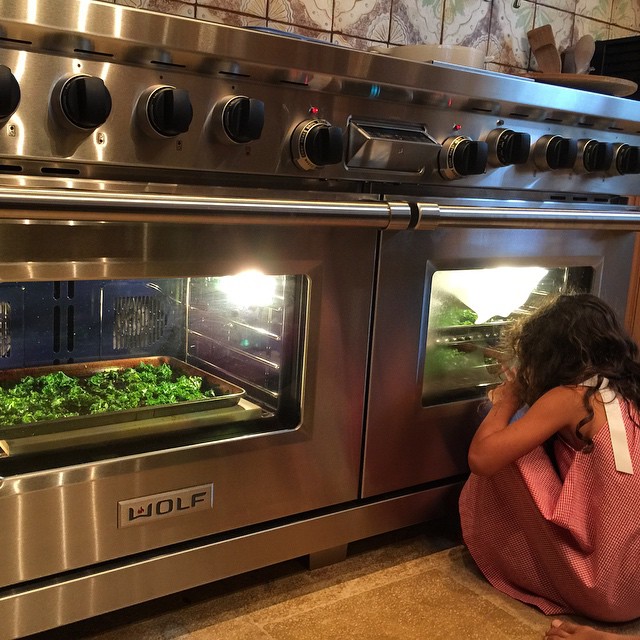 I still have files full of my favorite Cooking Light magazine recipes that I've torn out and saved over the years. This cookbook covers everything from Appetizers and Cocktails, Sandwiches to Desserts, and everything in-between.  You won't be disappointed.  Don't forget to try the Lemon-Blueberry Muffins (page 42) and you can even make them up to 2-days ahead and just glaze before serving…although, good luck with that. I have a line outside the oven door usually.
She had me at the Roasted Chicken with Balsamic vinaigrette (page 169). Smashed Parmesan Potatoes (page 209) are also a hit with the kids. This is my 'go to Italian Cookbook'.
I'm giving this cookbook an honorable mention because I love it.  Maybe it's because we live in South Florida and don't really have 'soup weather' but currently my kids enjoy making soup more than they enjoy eating soup.  Chicken Soup with Zing (page 124) was the first soup I ever made from this cookbook and it's still a favorite, especially when my husband has a cold. You'll find everything from the basic to the exotic (Stewed Eels Comacchio Style page 287 if you're brave).
What are your favorite cookbooks for Family Dinners? Please share in the comments.