As I've mentioned before I've been slowly moving my blogs off of Blogger and onto WordPress. It has been both an exciting process and a frustrating one. Since I'll be moving off of the Blogger platform, I thought I'd take inventory of my blog reader and update my Pulse News app on the ipad. It's my favorite way to catch up on blogs now.
This weekend's links are about *some* of the Blogs I'm reading. I'd love to hear about the ones you are reading. Please share in the comments. Even if you just want to tell me a little about yours. Really, I'd love to visit some of your blogs. Please share.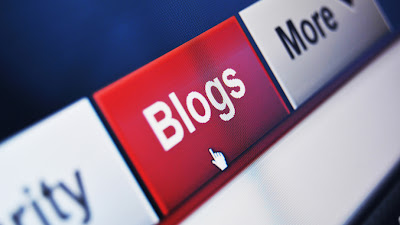 The Happiest Mom is a new favorite for me. She had me at: "Why do I hire help? Because I want to, that's why." Amen.
A blog I've been reading off and on is We are that Family . I've started reading it again mostly as I've become so inspired by the posts on Mercy House. This is a real life House of Mercy, birthed out of a dream following a trip to Africa with Compassion International. Her story is inspiring and posts like Motherhood is not rocket science makes me appreciate her heart for parenting too.
AddaPinch is like a Pinterest Food Board come to life. I first "met" Robin (online of course) as a homeschool blogger and I have to admit I was a bit confused when she started rebranding everything to AddaPinch…now I get it, and I enjoy her blog. She still shares some of her homeschooling journey on her blog, but you can see she has really embraced her passion and found her online voice. She also got to hang out with the Pioneer Woman at her ranch. So she's got the cool badge now.
Sprinkled with Flour is another new food blog that I'm enjoying. Check out Frozen Blueberry Lemonade and Chunky Twix Cookies. I plan on making those recipes this weekend with my crew.
In the keeping it real with 7 kids category is Vitafamilae. I have to admit I have kid envy. I also bawled and prayed along on their adoption journey of Dear (sweet) Mira.
I'm looking forward to getting to meet Summer from Le Musings of Moi this fall. I already feel like I know her through her blog and her vlogs on The Mommalogues. She writes about faith and fashion. Who knew you could do that so well?
MamaKatslosinit.com is where I go to for a laugh. Kathy is someone I wish lived in my town (because living next door might make me her blog fodder). I'm still amazed that she can run an in-home day care and have such a popular blog! After an unsuccessful time trying to find a "summer nanny" I had to laugh about this post about email addresses people use when looking for a job. I'm sure she is already on your blog reader, but if not, you better add her soon!
I just started reading Rage against the Mini Van which chronicles one family's adoption journey, among other things. The blog is both inspiring and heartbreaking. Read Kids Raising Kids: The reality of child-headed households in Africa and Bigotry, Blindness and Basketball and see if you don't agree.
See Jamie Blog is another favorite. Jamie is a photographer, homeschooler and adoptive parent. She blogs about it all beautifully.
I've linked to Hollywood Housewife so much lately it's becoming ridiculous. However, I love her blog and she has inspired me in the new direction I'm going with my writing and the upcoming launch of Trophy Mom Diaries. So here is another shout out!
Hope you have a wonderful weekend!