On Wednesdays I blog about Travel, Fashion or Health/Beauty.  Once or twice a month I try to focus on my favorite Health/Beauty finds, such as the one I'm writing about today.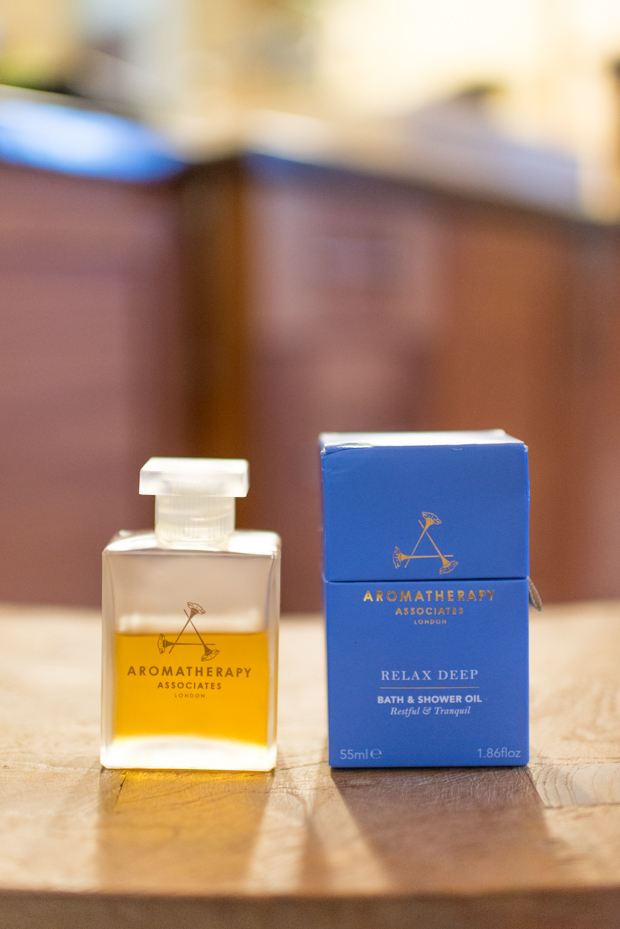 Insomnia is not my friend.
As someone who has suffered with Fibromyalgia for the past 10 years, lack of sleep means additional pain.
After trying just about every cure for my insomnia, with mixed results, I finally discovered something that works consistently.
Relax Deep by Aromatherapy Associates doesn't just relax me, it practically knocks me out.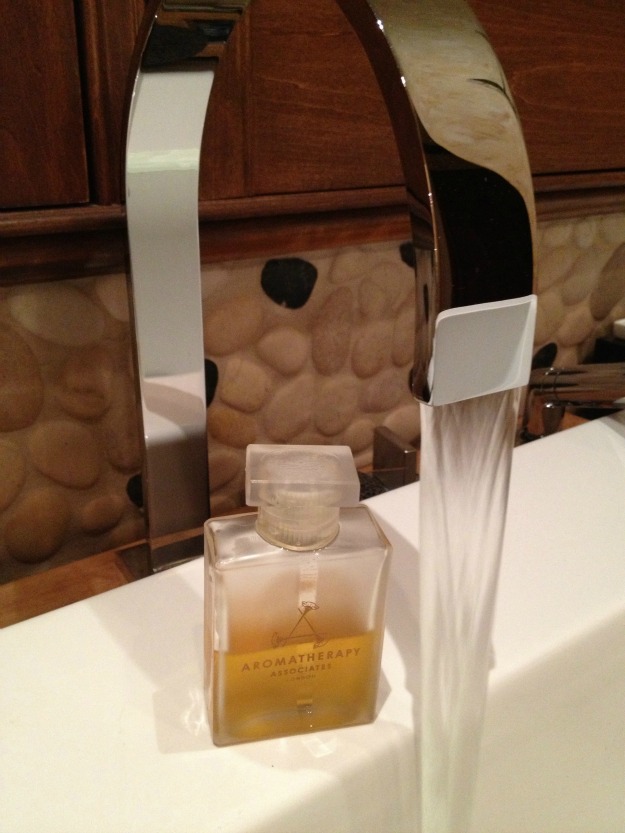 I put 2-3 capfuls in the bath.
The recommended amount is one capful.
After a 20 minute soak, I'm ready for bed.
I first found out about this when a massage therapist on Necker Island used it  during an evening massage.  She warned me it would knock me out, but truthfully I was skeptical.
The next morning I promptly bought 4 bottles.
If you, or anyone you love, has sleeping issues. I highly recommend trying this.  The Road Warrior has also had luck just applying it his pressure points and inhaling deeply before bed.
Although that method hasn't personally worked for me, maybe it will work for you?
This is an independent review. No samples or compensation was received.