Smudge Sticks are waterproof eye and lip pencils that go on smooth and creamy.  You won't believe the silky texture they have on application.  It's almost like drawing with a pastel crayon.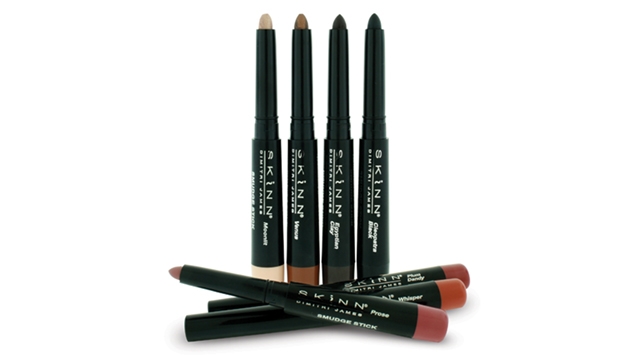 Since my make-up skills are basic (at best) I didn't get as creative with the smudge sticks on my eyes as someone a little more skilled probably could. However I did like using them for a smokey eye for date nights with the Road Warrior.
My favorite application is using them as a lip pencil. I actually used the smudge stick on my entire lip as a base and then added a bit of gloss (sometimes) on top.  By doing this my lips kept color for most of the day.  Even after kissing my kids constantly throughout the day.
Favorite colors for eyes:
Cleopatra Black
Slate
Favorite colors for lips:
Whisper
Golden Plum
Prose