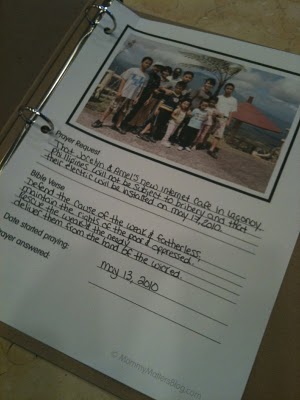 Confession:
I'm not a prayer warrior.
But, my children are.
Through my children I'm learning what it means to be a Prayer Warrior. And trust me, if you have a need, you want to be on my children's prayer list! Watching their faithful prayer has inspired me to finally live out 1 Thessalonians 5:16-18…or try to.
Today I made a Prayer Journal page and notebook which I'm happy to share with you. I hope you don't mind that I took the liberty of adding a prayer request to the download…that is what prayer warriors do!