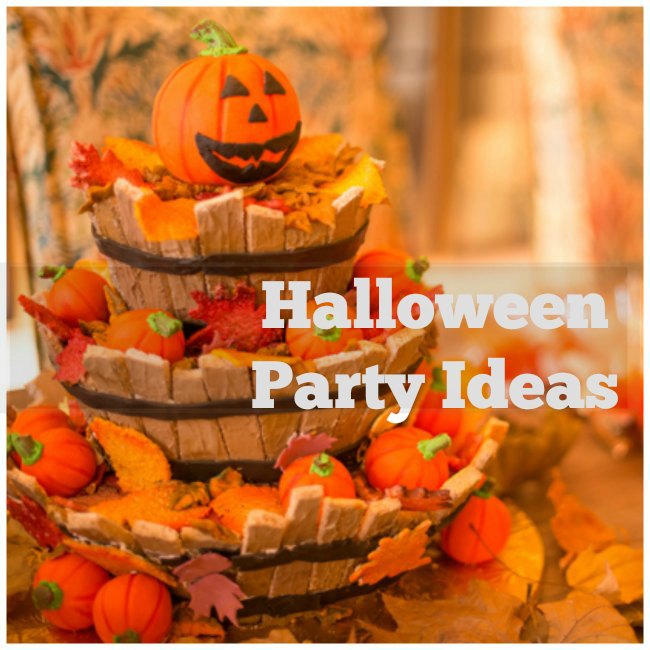 A Fall Halloween Party (or Harvest Party) is a great opportunity to host families and is a lot of fun for both children and adults.  If you're already putting up Fall or Halloween decorations then you're already halfway there to hosting a great party!
In this post I'll share some pictures from our Fall Halloween Party along with tips and resources you can use as inspiration to host your own.
Fall Halloween Party Decorations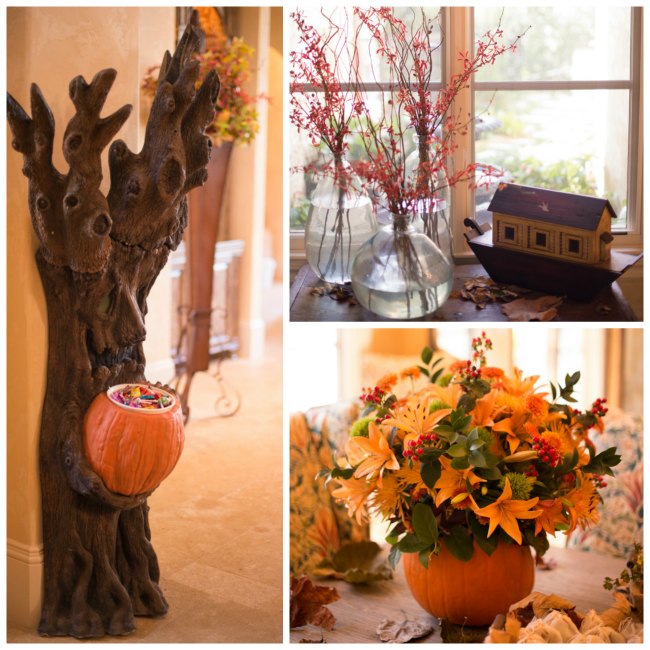 If you have younger guests you may want to avoid scary Halloween decorations, but that doesn't mean you cannot still have fun with the theme.
We used this stand-up Photo booth display for our fall party but left it up on Halloween night.  Almost all of parents and kids who came to our door stopped and posed with the photo stand characters.
 Sources: Farmer & Wife Photo Prop | Mummy Prop | Realistic Feathered Crows |
Sweet Treats for your Fall Halloween Party
If you have a sweet tooth then this is the party for you!  Caramel Apple and Candy Apple decorating stations, Fried Candy bars, and a Halloween Cake that was almost too good to cut into.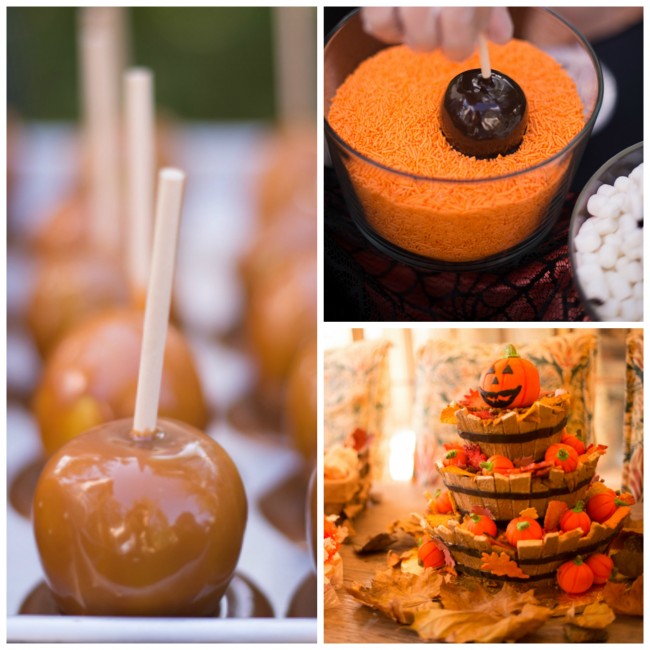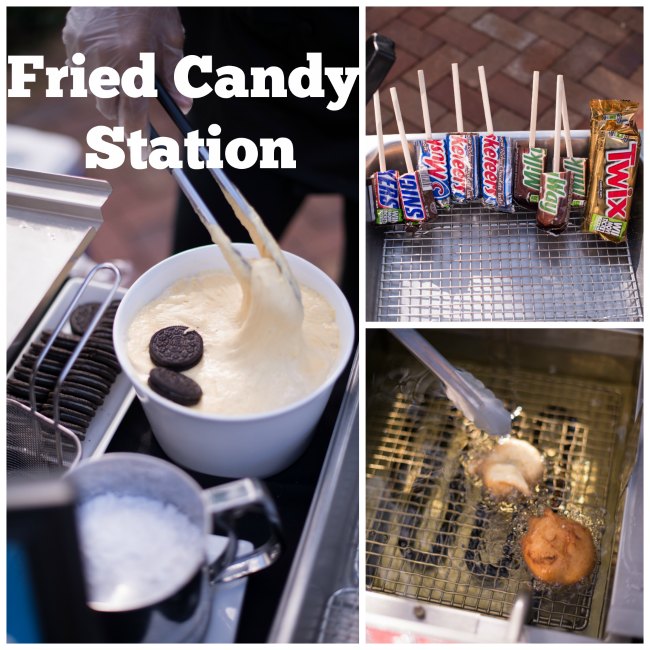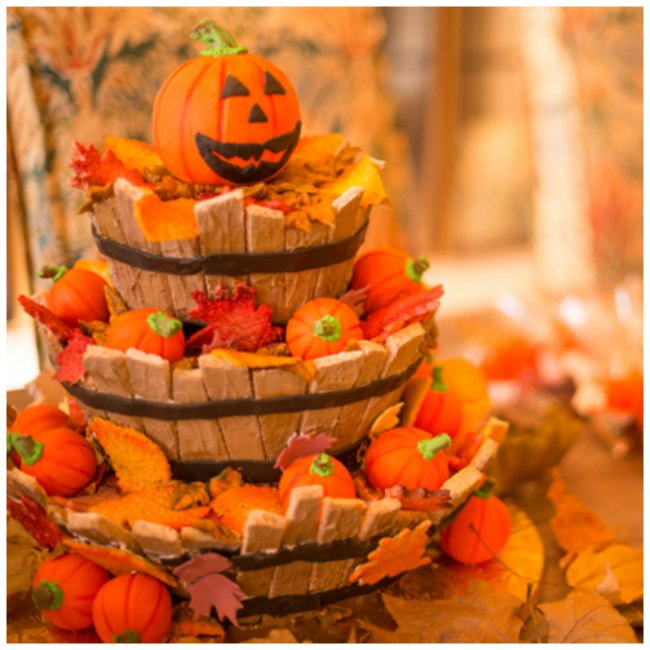 7 Fun Entertainment Ideas for your Fall Halloween Party
There are so many fun things you can do at your Fall Halloween Party to entertain guests of all ages and it's a great ice breaker if you are mixing together groups of friends who may not already know each other.
Face Painting is an obvious and fun choice for a Halloween Party. Keep a few prop pieces on hand and you might even inspire a few attendees who came without costumes.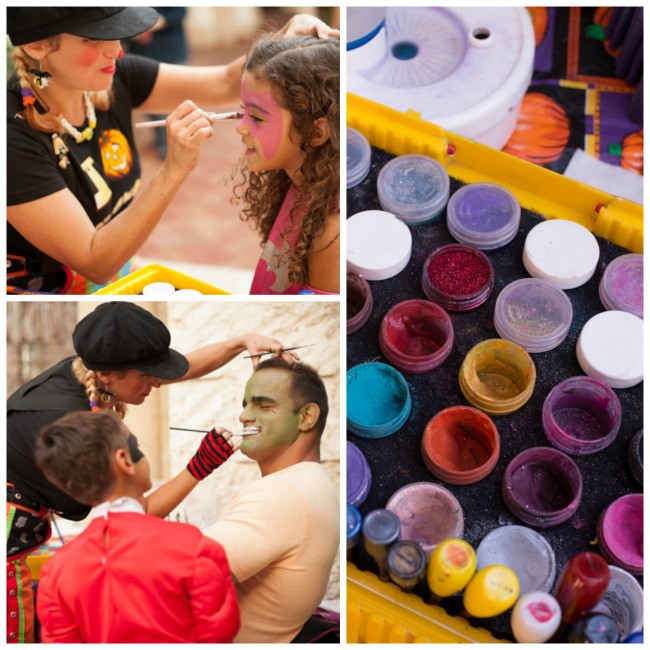 Why not have a Photo Booth to capture all those great costumes?  You can go with renting a traditional booth or just set up a booth area with props and a backdrop and let everyone take their own pics on their smartphone.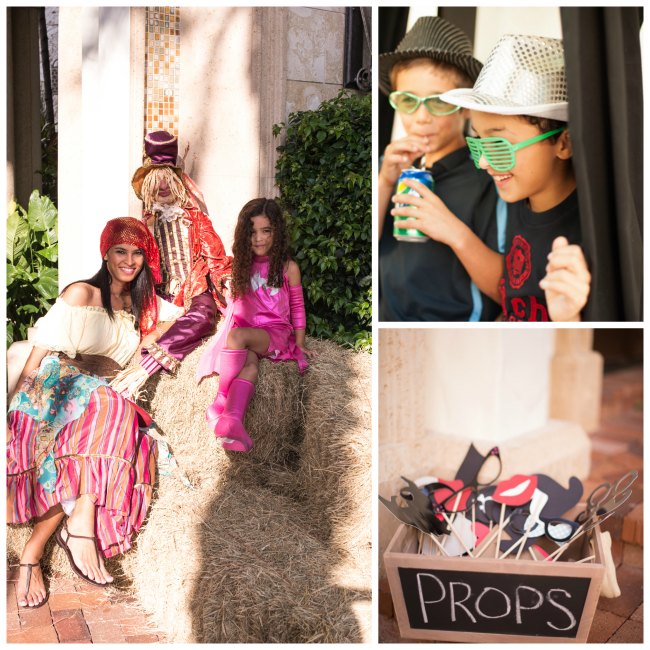 If you don't mind the mess you can have a Pumpkin Carving Contest or just set up a pumpkin carving station with all the tools needed for your guests to decorate a pumpkin.
Scarecrow Relay Race is a great way to run off some of that sugar-induced energy before sending the kids home.  The parents will thank you and it's a lot of fun to watch.  Don't forget to download the Scarecrow Relay Race instructions (link coming soon).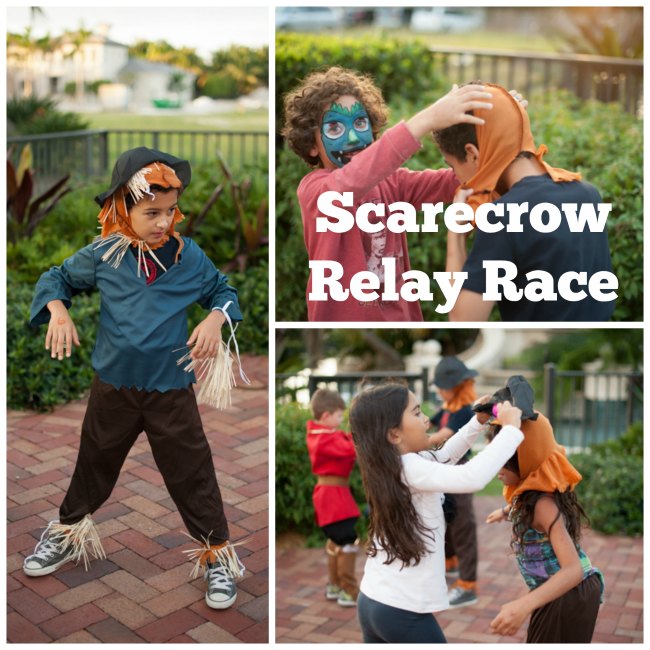 Play Pass the Pumpkin (similar to hot potato). A fun way to make this game harder is to start with a mini pumpkin and to increase the size of the pumpkin each round!
Host a Halloween Scavenger Hunt or a Mini Pumpkin Hunt (maybe the person who finds the smallest pumpkin wins?)

Put Hula Hoops out in the yard. Who can resist?
Rent a Bungee Jump Station (the fun of a trampoline and safe for all ages).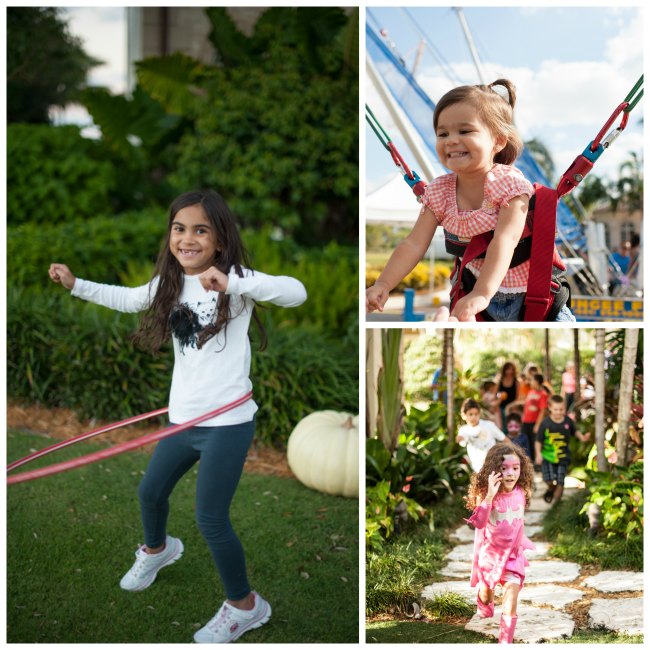 Hay Ride around the neighborhood. You can even do this by filling up the back of a truck with hay.  I don't know what it is about hay and riding around in an open vehicle, but kids love it.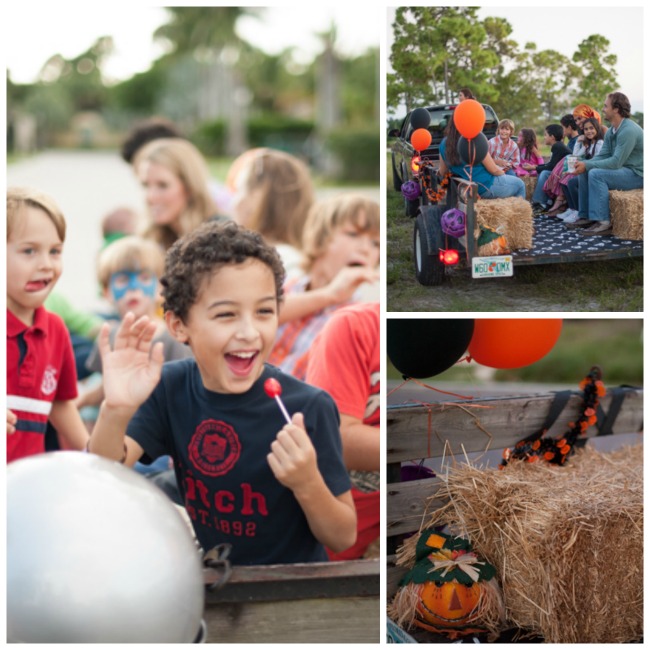 Halloween Party Favor ideas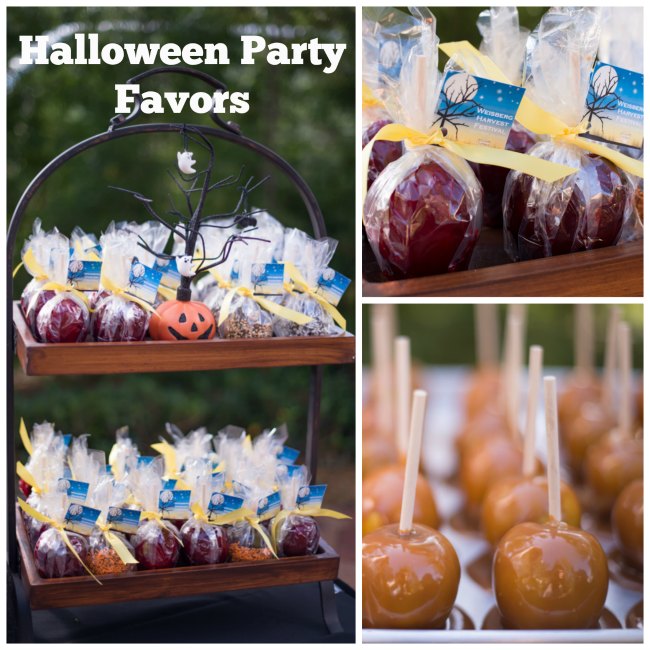 Wrapped Halloween Cookies
Halloween Candy Mini Treat Bags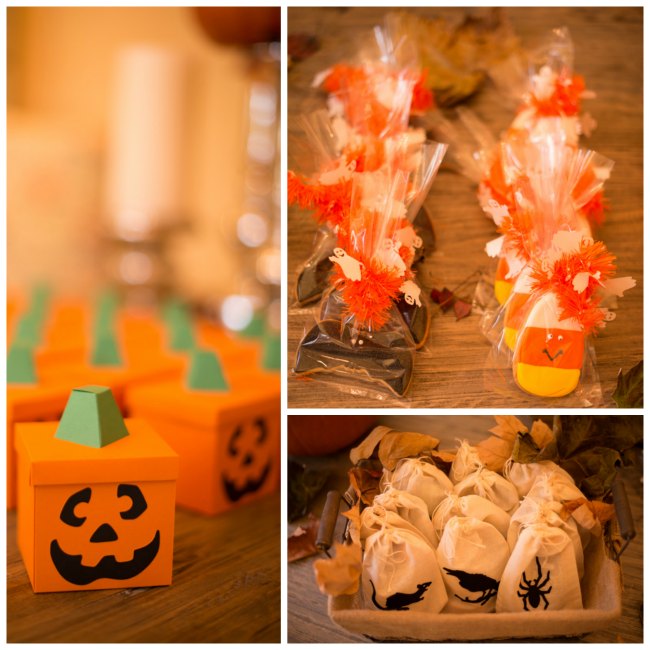 Gift a Pumpkin from your 'pumpkin patch' for guests to take home and decorate.
 Fall Halloween Party Menu Ideas
Simple is the name of the game. I recommend a having a buffet that allows everyone to eat at their leisure (or on the run).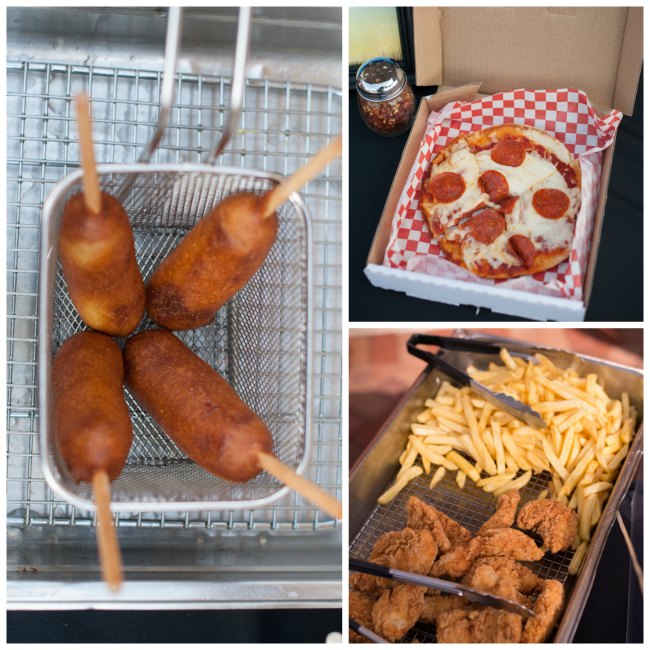 Our menu included: Fall Harvest Salad, Soup Station, Mini Pizza Station, Chicken Tenders, Corn Dogs, and French Fries.
Happy Fall/Halloween!