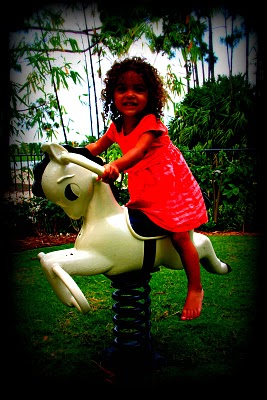 Do you remember the rocking animals on the big spring at the public playground ?
Most of the time the paint was chipped off, the spring was rusty, and it was anyone's guess what type of "animal" you were rocking on… but somehow it didn't matter.
It was still fun.
When I imagined having children it is these idyllic memories that I held onto during my infertility struggles.
I have great memories of those playground rocking things—-or whatever you call them.
And now I have children who hopefully will too.
What favorite childhood memories do you want to pass along to your children?