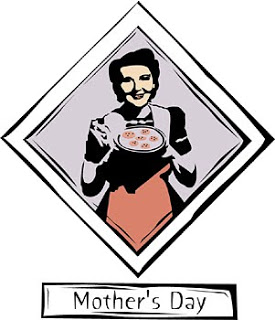 When Mother's Day rolls around this weekend there will be as many laughs and smiles as there will be tears. Mother's Day is complicated. It is filled with varied emotions, hurts and history.
Some of us will be crying.
We have wanted to be a mother for so long and yet we are not. Our arms are empty. Our hearts are breaking. Fear has taken over. Will we ever be worthy of celebration? Will we ever be someone's Mother?
Our Mothers have passed away. They are no longer here for us to celebrate. We cannot hear their voice or feel their embrace and it hurts. We feel there is a gaping hole  and profound sadness where there was once joy. We have no one to send flowers to, to pick a card out for, or tell that we love. The holiday is heavy with our loss. Memories of what we had mingle with what we no longer have, and it is bittersweet to say the least.
Some of us have been abandoned. We don't have a Mother to celebrate with because that Mother discarded us. We weren't good enough, smart enough, or thin enough. We didn't matter. We weren't valued and every Mother's Day we get to be reminded that we don't have a Mother because our Mother didn't want us, know how to love us, or get her act together for us.
If we are also mothers ourselves, we worry that that trait is genetic. Will we one day discard the children who cling to us now? How can you know how to mother when you haven't had one? And if it is instinctual, then why didn't our Mother have it?
Some of us will be smiling.
We will spend the day with those who have loved us, nurtured us, cared for us and it will be good. We will celebrate them and honor them.
We will spend the day with memories of those who loved us, nurtured us, cared for us and it will be great. We will remember them and all the things we learned from them.
We will celebrate our first Mother's Day holding the child that we thought we would never have. We will vow never to take this day or title bestowed upon us for-granted. We know how precious it is and at what great cost we obtained it.
We will proudly accept our hand drawn cards, wear our tissue paper corsages and eat our burnt toast breakfast-in-bed and feel grateful for the opportunity to do so.
And some of us will just be trying.
To say the right words. To find the right card. To be accepted. To feel normal. To smile. To not criticize. To handle being criticized. To sleep in. To be there. To call. To be together. To figure it all out. To be forgiven. To forget. To just get through the day.
Mothers Day is as complicated as the women who celebrate it and are celebrated because of it. How will you celebrate this year?