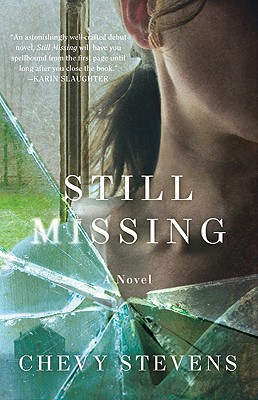 Big Daddy and I like to go to date nights at the Book Store…I usually get dinner and dessert first.  On one of our weekly trips I bought this book but forgot about it until last night.  As soon as I picked it up, I couldn't put it down…and yet I didn't want it to end.
Have you ever read a book like that?
Still Missing by Chevy Stevens was a fantastic page turner of a read! I highly recommend it if you like suspense. It is disturbing since it has to do with the rape and abduction of the main character…but I must admit I couldn't put it down. I read it in less than 24 hours.  There were so many facets to each of the characters and the plot line was unexpected.  I cannot believe this was her first novel. It was intense.
I cannot write too much about it without giving everything away so I will just say again, BUY IT and READ IT.  
Have you read any good books lately?