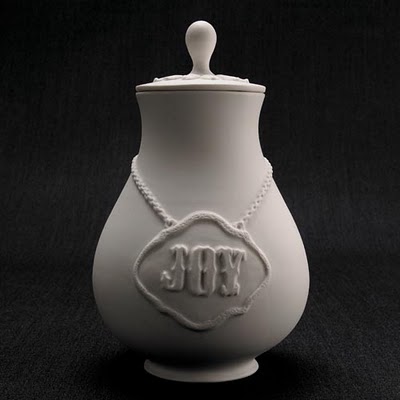 Inspired by this post, I've decided to make 2011 the year I focus on JOY.

But the fruit of the Spirit is love, joy, peace, forbearance, kindness, goodness, faithfulness, 23 gentleness and self-control. Against such things there is no law. 
Almost 3 years ago a dear friend gave me this beautiful white Jonathan Adler  jar with the words JOY engraved on it. I loved it, but didn't really know how to use it, until now.
My plan is to keep the jar on my desk as a visual reminder for me to find joy each day…and I'm going to record the ways I find it on slips of paper that I will place in the jar.