I'm posting this today (I know it's not Friday) because I didn't post on Friday…because we  are still in Costa Rica and I have to admit the days are getting away from me.  So, let's consider this both a belated post and an early one!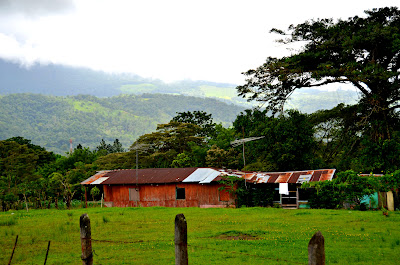 Palo Verde, Costa Rica
 Interesting reads:
Can Moms take Sabbaticals too?  I know it's next to impossible to get away, but I've been pondering Mommy Sabbaticals for the past two years and I'm beginning to think it's both possible and a necessity.
 If you are a blogger you really need to read:
Blogger Beware: You can be sued for using pics on your blog.  It really has me wanting to comb through my archives and cancel my Pinterest account.
I feel a design project coming on and Conquering the Antique Mall may have inspired it a bit. I think it's time for me to call up some girl friends and go thrifting.
Are you a Starbucks junkie? After reading: Sabotaged at Starbucks I may be reconsidering my morning (and afternoon) habits.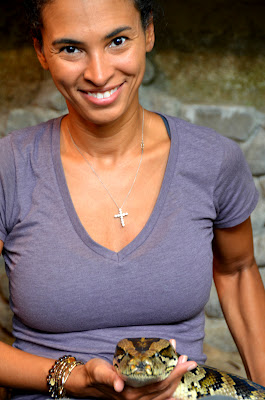 yes, the snake is real—all 250 lbs of it
Giveaways & News
Did you see my post on Summer Skincare and the Murad Sunblock giveaway?  This summer I'm getting serious about skincare, protecting my skin, and eliminating the factors that speed up aging on my skin.
The Trophy Mom Diaries Facebook page has launched.  Confused?  I'm launching a new blog in September called, Trophy Mom Diaries. I'm very excited about the new space.  I cannot wait to share it with you. In the meantime, I hope you'll join me on the TMD Facebook page or subscribe to be notified of the blog launch.
Inspiration
I'm not ashamed to say I've been struggling with finding my voice, my place and my footing in life lately.  Especially on this blog. 
When you're dying to live radical:  Fight the Middle Ground
really spoke to me and where I am right now. I want to be radical. Except, I don't do anything that is really radical.
Laura recently announced that she is going
to Sri Lanka with World Vision
and it filled me with expectation and joy.  our family sponsors 3 children from Compassion International and I enjoy following along on the stories from the
Compassion Bloggers
.  I cannot wait to read Laura's stories, hear how the experience inspired her and see if it changes her.  See if she discovers something that I can do.  Can we both be radical with the lives we've been given?  I have to admit I wish I was going on the trip with her. Instead, I'm going to be praying for her and her family.  And celebrating the trip.