For my kids nothing says Fall like some Pumpkin Dip to dip your apples into for snack time.  It's their version of the Starbucks Pumpkin Spice Latte I suppose.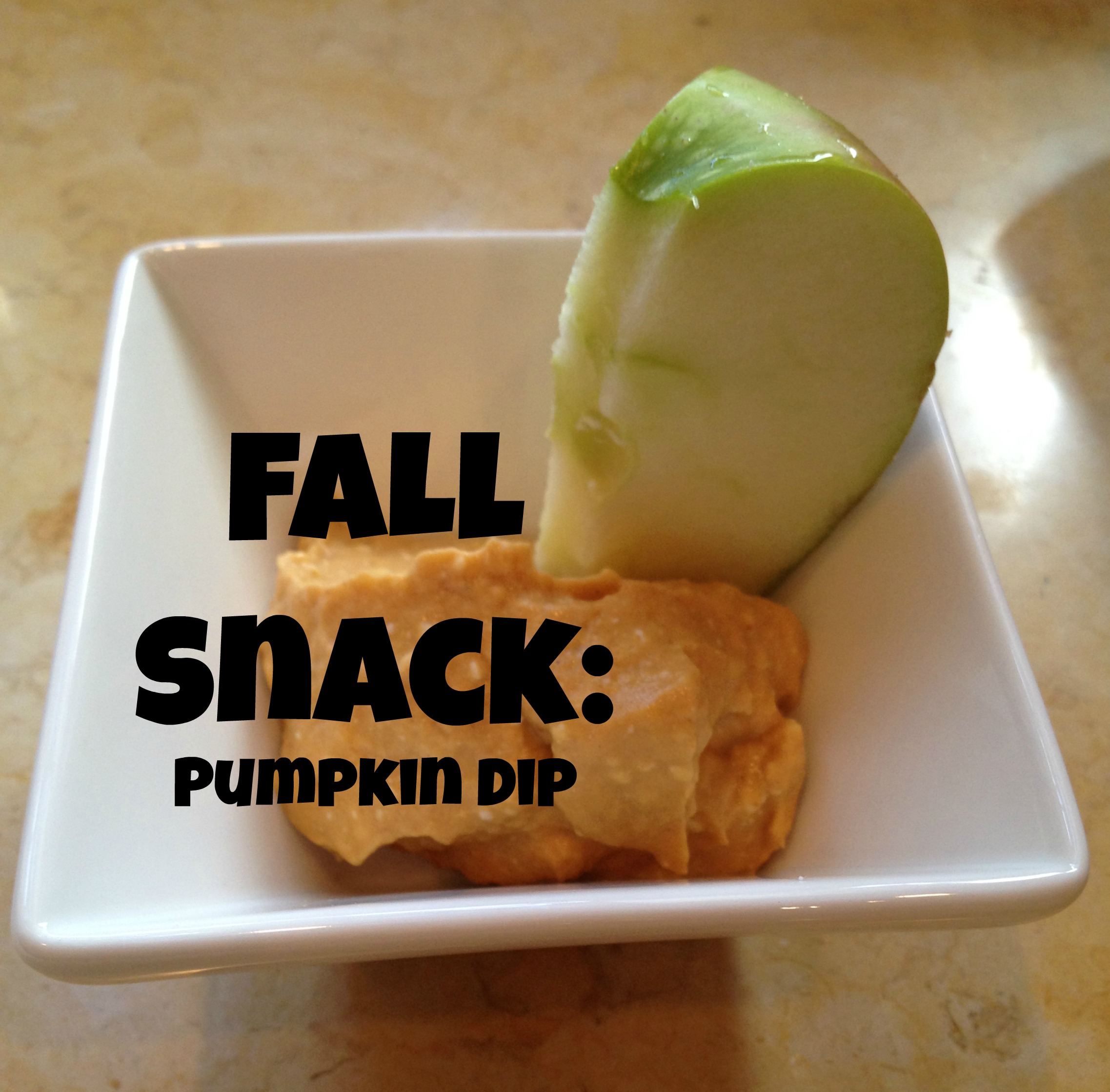 Ingredients:
6oz cream cheese
1/2 cup packed brown sugar
1/2 can pumpkin (not pie filling)
2 teaspoons maple syrup
1/2 teaspoon ground cinnamon
apple slices
Directions:
Place ingredients in a bowl and beat until well blended.  Cover and chill for at least 30 minutes.
Serve with apple slices.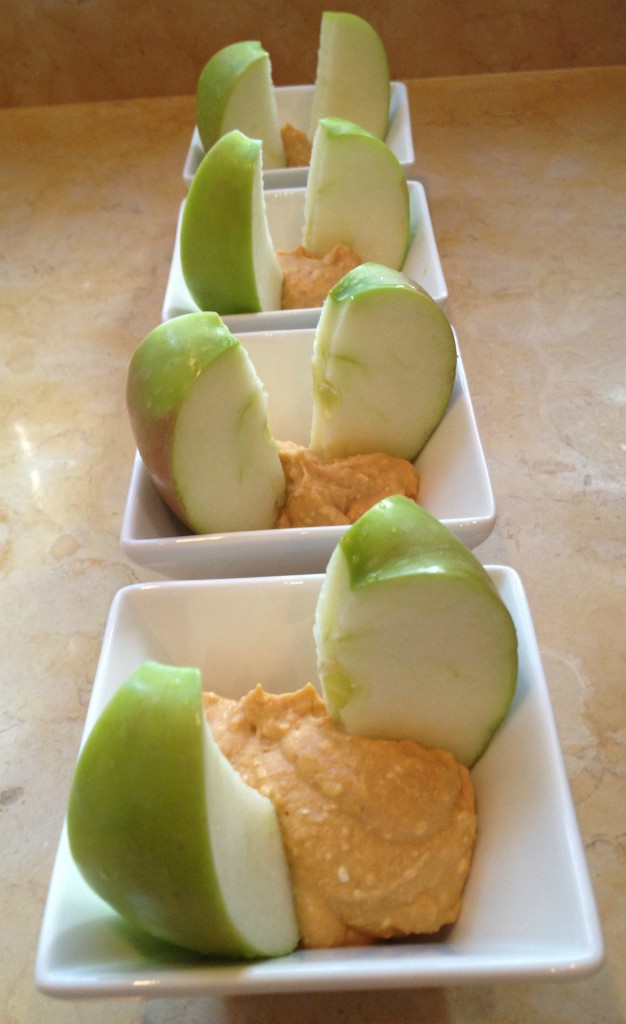 You may want to consider making a double batch right from the start.  You've been warned.