I've always been somewhat of an explorer at heart.
Although I enjoy homemaking and nesting, I also enjoy the inspiration that can only be found when you venture outside of your own walls and expose yourself to new things.
To me, it's a way to take pieces of your travels home with you so you can relive them on a daily basis.
Here are two ideas inspired by my own travels:
Ladder & Shower Caddy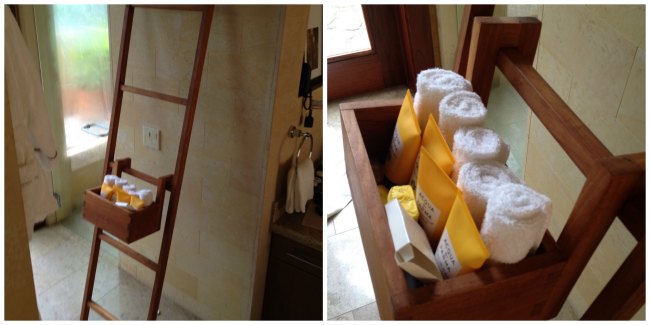 While staying at the Four Seasons in Costa Rica I loved how they styled the bathroom with a ladder and amenity bucket.  The ladder was used to  hang the towels and the amenity bucket held the soap and shampoos.   This inspired me to have a similar ladder made for our shower.
Previously, we had to store all of our shower toiletries on the shower floor because our original builder failed to install the bathroom shower niches I requested.  This solution, inspired from a hotel stay, was a functional and attractive solution to our problem.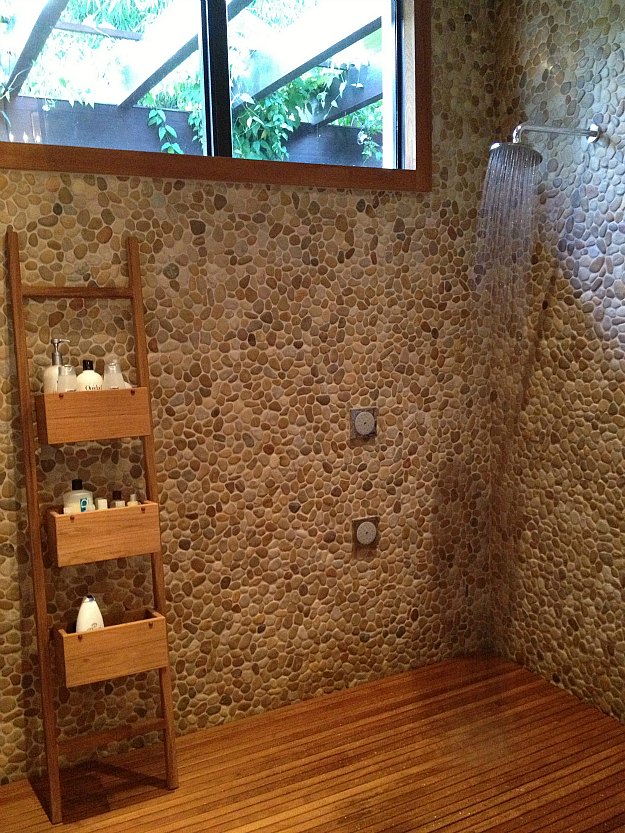 Simple DIY Floral Arrangements
While on a recent Mommy Sabbatical,  I was inspired by the simple but elegant arrangements they had in the beach cottage I stayed in.  Living in South Florida this idea was very simple and easy for us to incorporate into our home, yet I'd never thought about it until I went on vacation.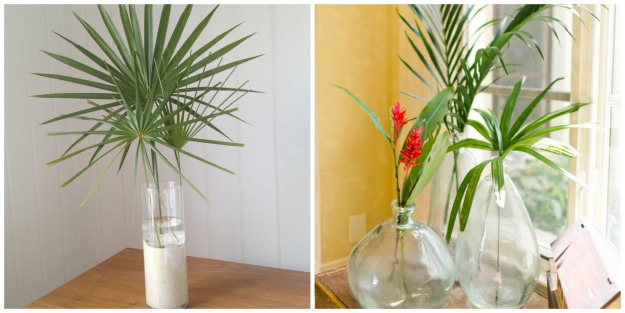 The arrangement on the LEFT is the one from Parrot Cay.  The arrangement on the RIGHT is the one I created using plants and flowers in our yard.
Tips for finding decorating inspiration
Remember, travel is inspiring and anytime you leave your home, you are traveling.
Be open to inspiration. It really is all around you.
Take a picture of what inspires you and later see how you can apply it to your own home. Sometimes that might be just using the same color combinations and other times, it might be recreating the entire look within your own budget.