If for no other reason than the fact that I am desperate for something to blog about I wanted to share my Beauty Bag secrets with you.
The following items are what I consider my TOP GUNS. I'm not going to lie, they are expensive and so I use them sparingly throughout the year or whenever I need an extra boost.
I first discovered Babor at our club house spa where I try to get a facial at least once a month but I actually succeed every two months. If you don't have a club house spa or a facial isn't in your immediate future have no fear because you can purchase these products online.
The Hydra Plus Fluid is like your skin drinking 10 glasses of purified water. It is fabulous! Use one ampoule every few days when you first start taking it and then as needed. Follow up with your favorite moisturizer and make sure it has SPF—no matter where you live.
The collagen booster fluid is also great and I may or may not have also rubbed it on my pregnant belly from time to time. One ampoule goes a long way.
When I lived in California I was turned onto Epicuren Discovery Skin Care products by several ladies in the know. I could barely afford the skin care kit when I first purchased it but I was told, " a little goes a long way" and "You'll love it! If you don't I'll buy it back from you." So what did I have to loose? Now it's at all the top spas and a little harder to come by (visit their website for a spa near you or try this online store) but it's still fabulous so I grudingly admit it's worth the hunt. When I use it regularly I cannot believe how fabulous I look—-and then I get lazy and stop using it. I won't lie. There are six steps to the daily product routine. But if you aren't lazy like me you'll reap the benefits two fold and a little does go a very long way. It's actually very affordable for how long it lasts. I highly recommend the Six Step Enzyme Treatment System.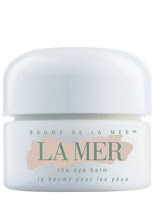 My good friend Oprah turned me onto Creme de la Mer and I've been waiting for her to mail me my free lifetime supply ever since. I use the moisturizing lotion, eye balm,and body lotion.
And now here are my tried and true more affordable favorites: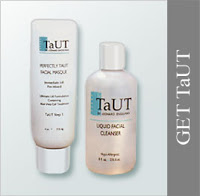 Taut Skincare is seriously the best makeup remover of all time. I carried the Liquid Facial Cleanser at my store (it was a lifestyle store) and if people weren't such package snobs on the Main Line or weren't caught up in the fact that Neiman Marcus didn't carry this stuff (with an appropriate markup) they would have had something special. Its so gentle you could bathe your baby with it—yet it takes off makeup like you won't believe and they are smart enough to offer it online.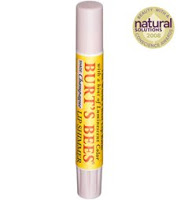 For Christmas each year I send my top girls my favorite finds of the year for Christmas. Christmas 2007 included a selection of lip shimmers from Burt's Bees. They not only moisturize your lips and feel great but they give it the perfect amount of color and aren't sticky or gooey like other lip glosses. Rhubarb, champagne and peony are my favorites.
What are your beauty bag favorites? If this a popular and well received blog post I will post about my favorite Make-Up products next time…