If you've read my blog before, then you know we are in the middle of building a house. We feel very blessed to be able to custom design a home to meet the needs and personal desires of our growing family. And yet, its overwhelming at times. Lately I've become fixated on our homeschooling and playroom space.
Whenever you are starting a project, its great to look and see what others have done. Maybe you'll find something that will work for you, or at least you can know for sure what you don't want!
By far Nicandboys room captured what I was trying to accomplish the most. Her room serves as both a playroom and classroom. I liken it to classic preschool or kindergarten room—but gorgeous! And I absolutely love the color! I looks like a happy place to learn and play!
The one thing that all homeschoolers have in common is books! So I always enjoy seeing how everyone addresses this in their home. The bookshelves that Life on Grace has posted, showcasing her school room library, have lights posted above each bookcase. Great idea!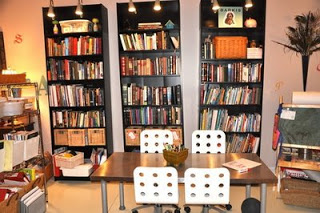 Nicandboys
created a reading nook and posts all the picture books across her school room wall. Very inviting and a great way to rotate books!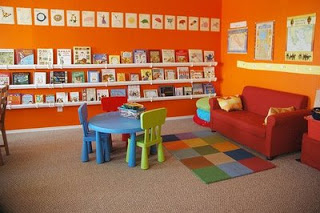 Chalkboard paint and magnetic paint are great ways to dress up your school or playroom walls. Suziebeezie shows off her chalkboard paint door! Suzie used classic black but you can tint other colors with the chalkboard paint as well.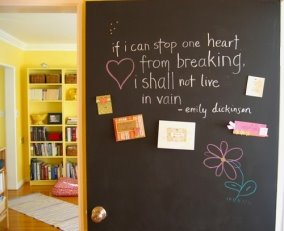 I have tons of great ideas swirling around my head now. I hope you too are inspired to create spaces that work for you or your family.
I'll post our spaces when we finally move in—-hopefully by the end of the summer!