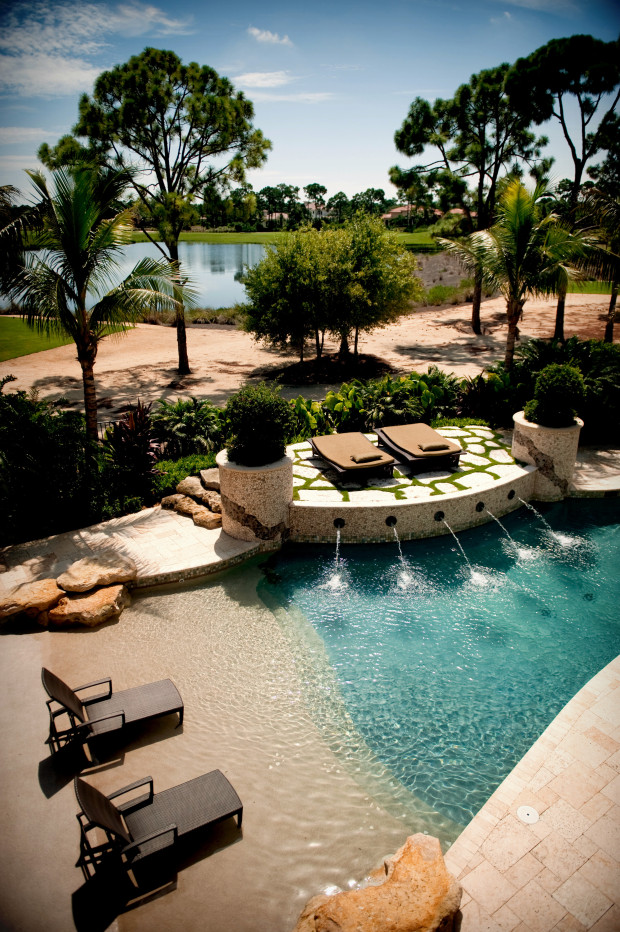 It has always been my dream to have a beach entry swimming pool.
I first fell in love with them at the Grand Floridian hotel at Walt Disney World.
It made a visit to the pool with a 5 month old and 2 year old twin boys plausible, possible and most of all enjoyable.
Why I love Beach Entry Swimming Pools:
They are fun for the whole family. They give you plenty of room to sit at various depths and are great way to safely play with toddlers in the pool.
You can put your chaise loungers right in the pool at the water's edge!
It looks gorgeous from every direction. Isn't that why we decorate?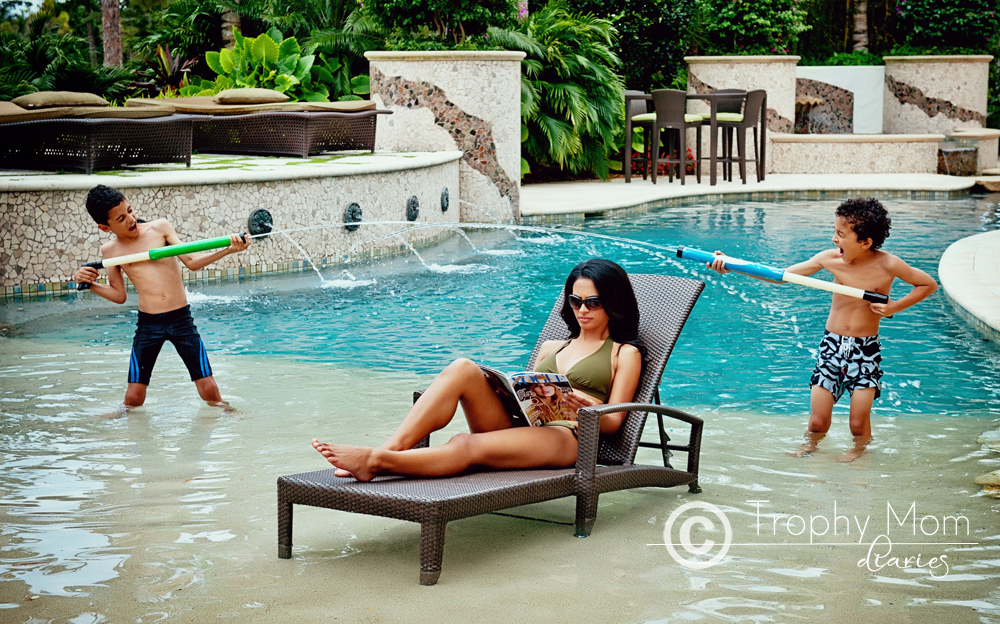 Cons of having a beach entry pool
The downside to beach entry is that they take up a lot of room! One way to skirt this issue is to do a partial beach entry and then drop in a few steps at the end. This gives you the best of both worlds and it is what we did with our pool.
It is not as easy or attractive to put a child safety gate around a beach entry pool.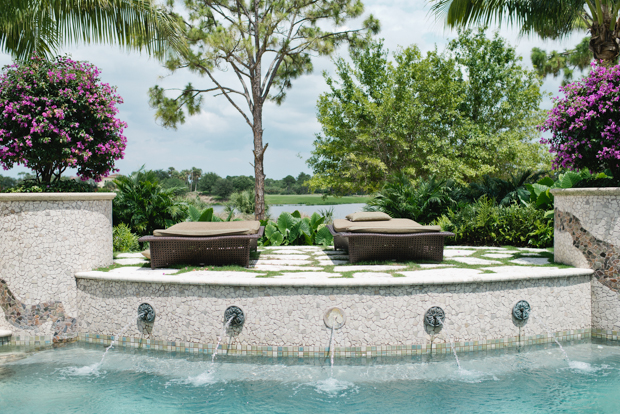 Can you see the little white stones? I personally hand placed each and every one. Technically they meet our cities code requirements for steps, but decoratively speaking, they are meant to look like stones emerging from under the "sand."

To pull off the beach look we used Pebble Tec for the surface of our pool, in two colors. For the beach entry we used a sand color and for the main section of the pool we used a speckled blue color to give the water a Caribbean look.
What do you think?