There was a time that decorating with silk floral arrangements was all the rage in home decorating.  Then, it became something to avoid if you were under ninety.
Thankfully, times have now changed with the introduction of realistic looking faux arrangements.
I like to mix  faux floral arrangements in with fresh floral arrangements and potted houseplants.
Silk Orchid Arrangement in our Foyer Entry Way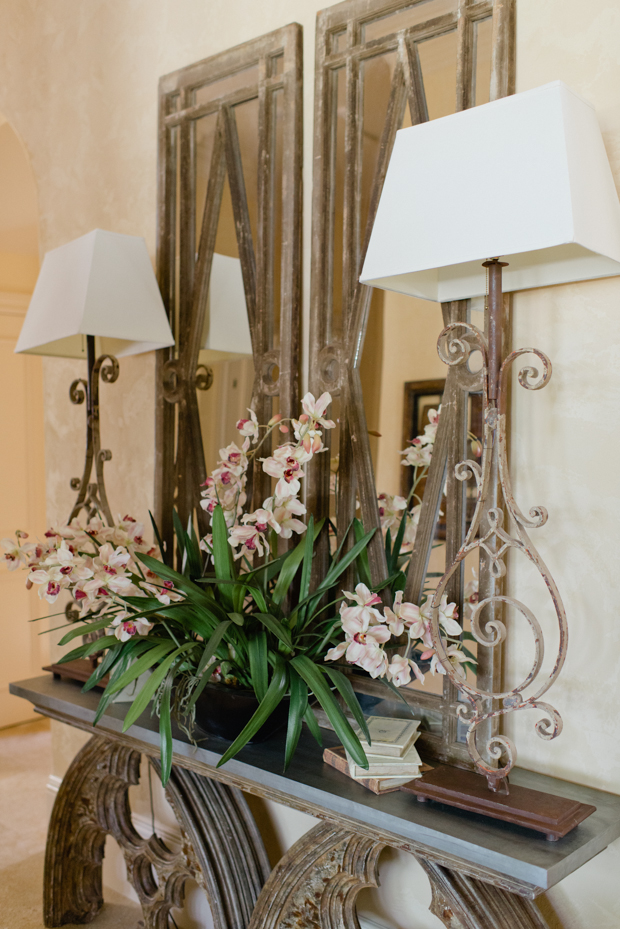 Faux Orchid & Succulent Arrangement in our Living Room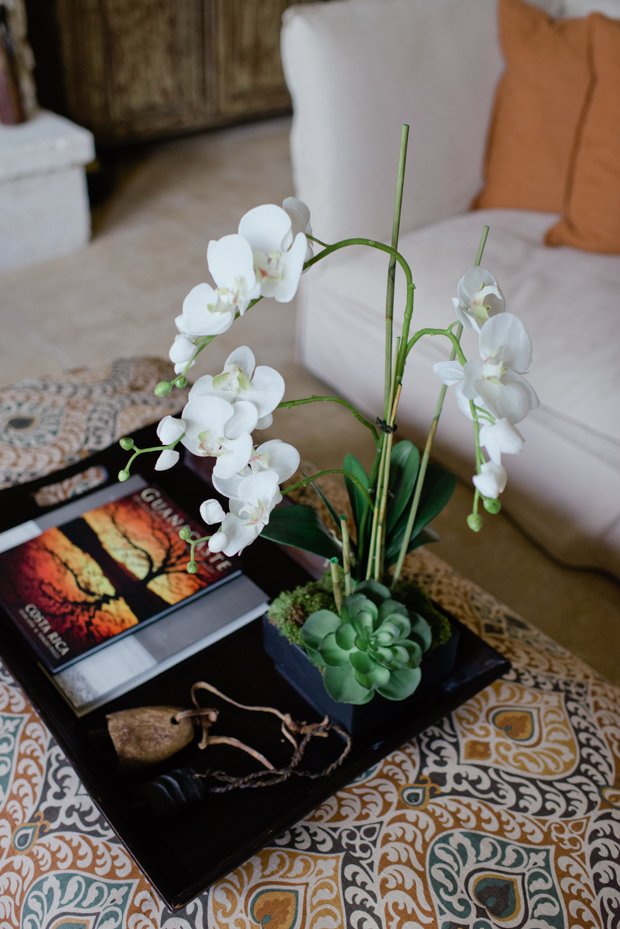 Faux Orchid Arrangement in family Room
Resources for realistic Faux Floral Arrangements:
John-Richard Collection at Horchow Home
NDI, Natural Decorations, Incorporated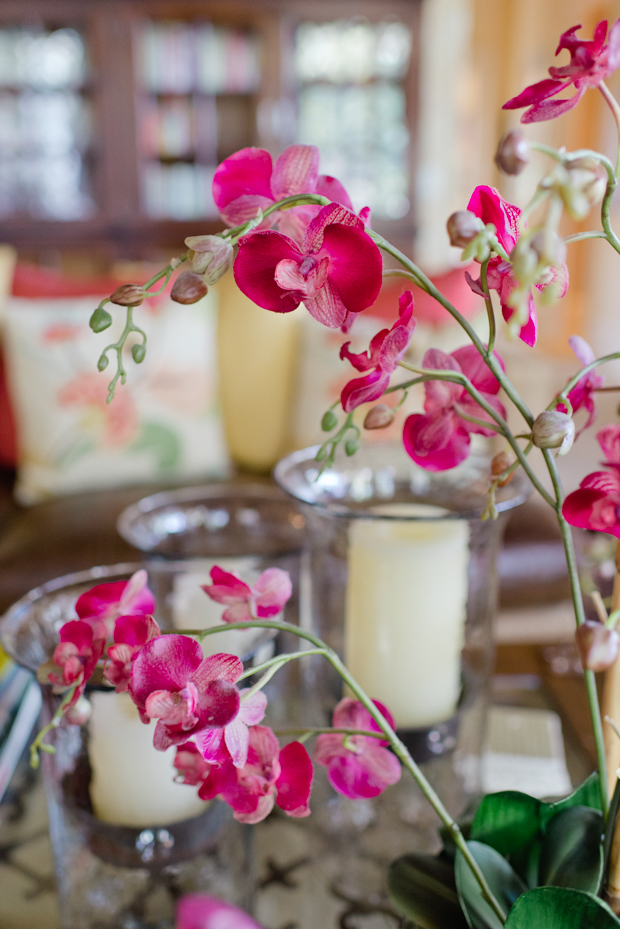 Faux Orchid Arrangement in Kitchen
This arrangement in our kitchen was the first realistic faux arrangement I bought. It's the one that got me hooked and kept me buying.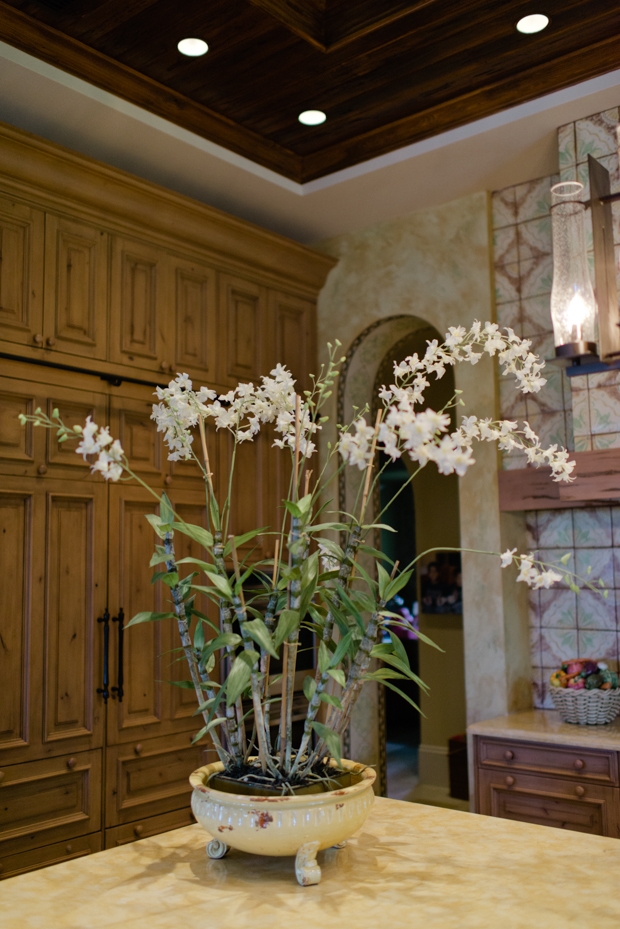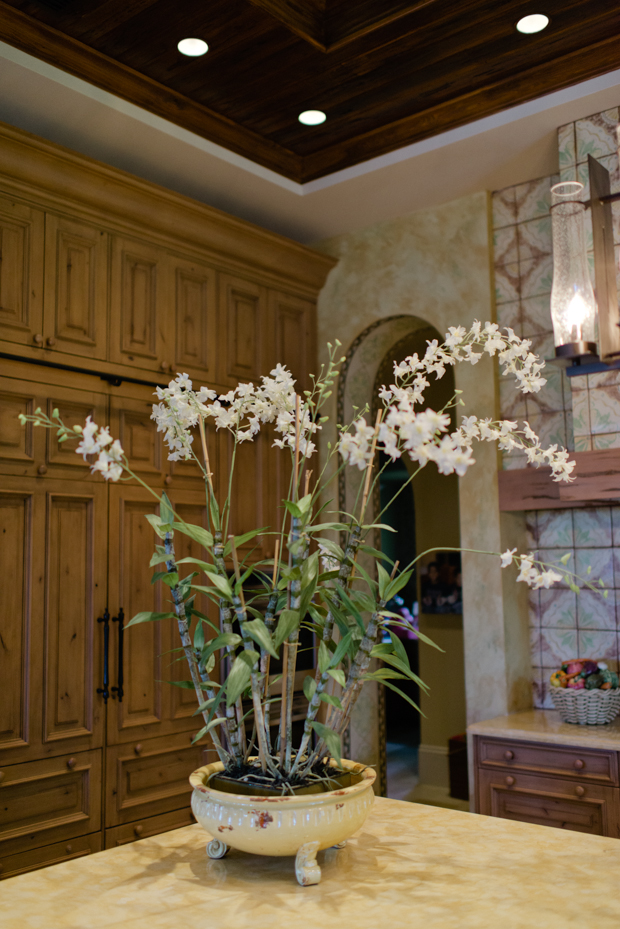 I cannot tell you how many compliments I've received on this orchid plant.  I've even had to stop a few people from trying to water it!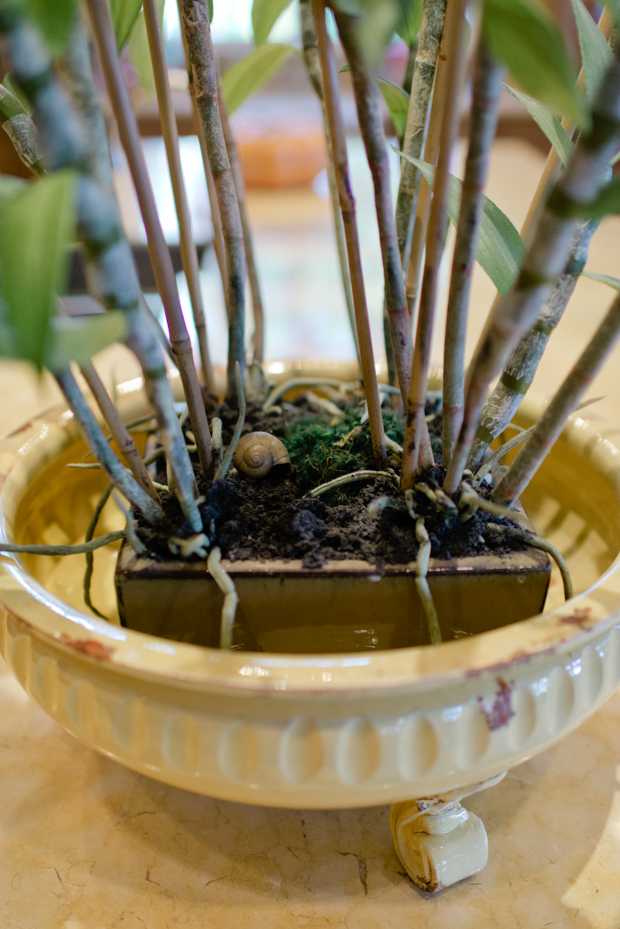 Our kids thought it would be funny to put a large snail shell in the arrangement.  I think it adds to the arrangement, don't you?
Faux Tropical Arrangement in Cabana Bathroom
This bathroom is the busiest bathroom in our home.  I used to try to keep fresh flowers in there, but honestly, I think it went largely unnoticed.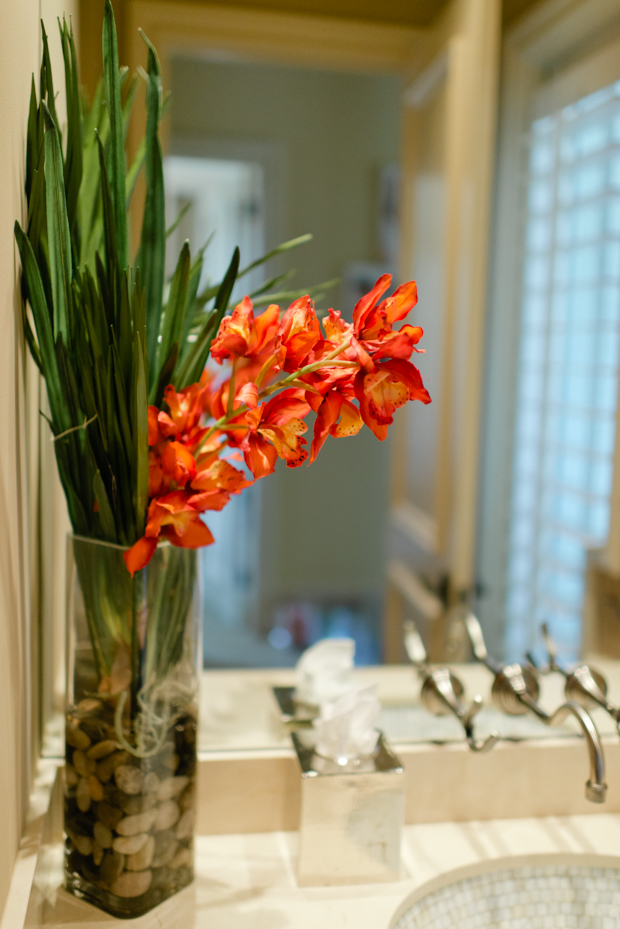 Faux Floral arrangements have come a long way.
Used selectively I believe they can be a great compliment to your home and no one has to be the wiser.
Just don't forget to dust them.
How to clean Faux Flowers:
Mist with water bottle and wipe with clean cloth
Use blow dryer weekly to blow dust off (on cool setting).