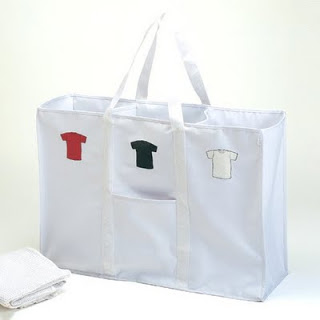 This triple laundry sorter is just too cute (and functional) for words. I think it would be great in a college dorm but also for young kids. No better time to start them on sorting their laundry than now, right?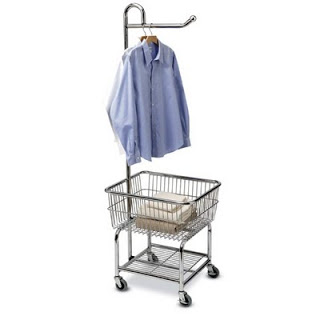 This Laundry Butler is compact yet functional. I cannot wait until this thing is off backorder so I can get my hands on one! I would throw all the clothes that need to be ironed into the basket and under the basket (in a laundry basket) and then hang them when I'm done. Actually I like to steam rather than iron, but you get the idea.

Every laundry room should have a clothes drying rack—and yet so few do. Does yours? At under $40 dollars you could have this useful rack for hanging dry those items that you don't want to put in the dryer.