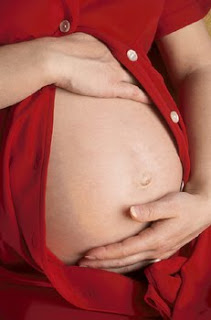 It recently struck me that I may be pregnant and not even know it!
Imagine that?! 
I'm of course talking about adoption. As we complete our paperwork, dotting the i's and crossing the t's,  it occurs to me that our child may already be conceived and growing.
This adoption could go quickly (just a few months between placement and birth) or take 18 months—or more.
So, I could be pregnant right now.  Which would explain why I need to go to Dairy Queen on a daily basis.