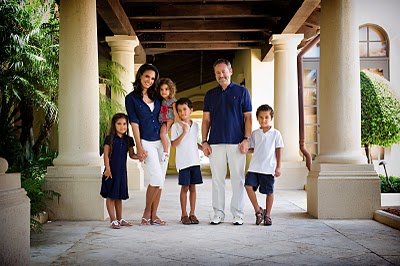 My family 2010
On August 21, 2010 we completed our adoption paperwork and home study requirements.  Now we are officially in waiting mode.
I'm learning that adoption is a roller coaster filled with
waiting
.
Waiting to have our profile book shown. Waiting for a birth mother to choose our family.  Waiting for a baby to be born.  Waiting 48 hours before placement papers are signed…if they are signed...Waiting to take our baby home.  Waiting 90-days for finalization of adoption—to when we are officially a family and not one in limbo.
  I'm learning that adoption is a journey filled with more questions than answers.  Is this the right situation for our family? Will this "match" really end up with our bringing a child home to raise? How long are we willing to wait?  Is this really God's plan for our family?
For someone who likes to know the answer (even if it is no) the adoption process has proved to be very tough on me emotionally, because instead of an answer you are forced to just WAIT. You are forced to put your faith into action.
I must admit that I had a very tough week last week. A number of things happened that made me question EVERYTHING I had previously said I believed was put on my heart by God.  And yet when I cried out to God, where was He? When I prayed specifically for an outcome as a "sign" where was He?  Why did He leave me waiting when He knows that I cannot handle being asked to wait? 
I believe that like infertility, I will one day be on the other side of adoption and consider it a blessing. But right now, I'd be lying if I told you I felt blessed by the process.
So I'm waiting.
Waiting for God's perfect timing.  Waiting to see how He molds me during this process to make me a better follower, woman, wife and mother.
Many are the plans in a man's heart, but it is the Lord's purpose that prevails.
Proverbs 19:21 NIV