G

rowing up as a child I longed for family traditions.  Sure, my family celebrated the typical religious, holiday and national holidays and traditions but I longed for the Norman Rockwell picture of family life.  I longed for Family Traditions that that defined our family and would make me feel safe and uniquely connected.

Traditions offer us a steady comfort amidst the sometimes uncomfortable uncertainty of life. Traditions
represent something that can be counted on and expected.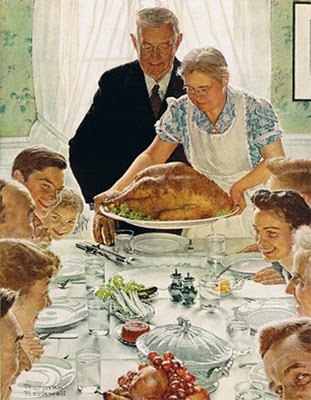 Children thrive when they grow up in a environment that they know to be safe and they often feel safe when they know what to expect.  That is why routine and consistency is so very important to preschoolers and young children.  As parents we have the opportunity to take that a step further by weaving family traditions into the fabric of our children's lives. 
Participating in family traditions offers a sense of belonging to the participants.  A chance to share experiences and an opportunity to pass it along to future generations.
If you didn't grow up with many family traditions the good news is that you can start some with your own family.  
Challenge:

Reflect on the traditions of your childhood (both your own and those of your extended family and friends) and write down the ones that inspire you or that you have carried on in your own family. 
Consider giving your children the gift of  a childhood rich in family traditions.  It's worth more than anything you could ever buy them.