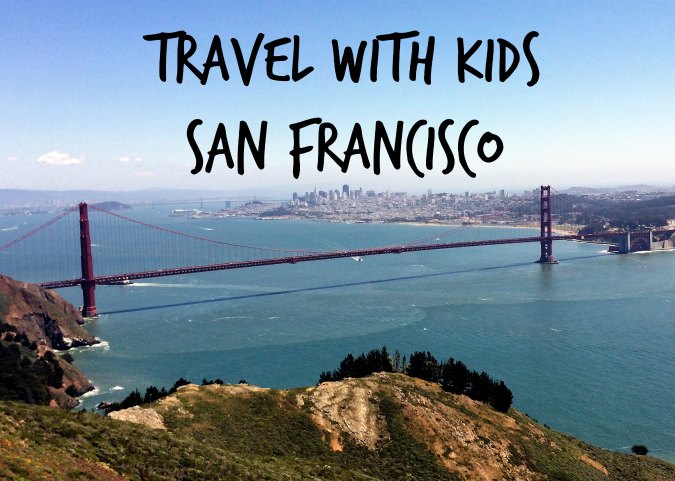 We enjoy traveling with our children and when your husband travels frequently for business that means you have even more opportunities to tag along and take in the sights.  We did just that on the Road Warrior's recent business trip to San Francisco and found out just how much fun San Francisco is with kids.
Hotel Accommodations
For our hotel stay in San Francisco we chose the Fairmont Hotel for its convenient location ( close to where my husband had business and within walking distance to attractions of interest to the kids).  The Fairmont hotel has  1-3-bedroom residential style suites with a full kitchen with everything you would need to cook in residence.  The staff was great, friendly and accommodating.  The only downside to this hotel is that it does not have it's own in-house kitchen for filling room service orders. Currently the hotel sends out available staff to pick up 'room service' orders from nearby restaurants which can be a little more challenging than traditional hotel room service.   I recommend dining out at one of the many amazing restaurants that San Francisco has to offer or preparing some meals yourself in the full kitchen.
Things to do with Kids in San Francisco
In planning our trip to San Francisco I first started off by polling friends and family on their suggestions.  Then, we picked up a copy of the picture book  This is San Francisco  and read it as a family.  This series, originally published in the 1960's,  is one of my favorite travel series for children and I cannot recommend it enough.  You'll find some classic gems in there and it really has a way of getting the kids' excited about what they're going to see and do.
From there we created our list and tried to leave enough 'margin' in our schedule for spur of the moment activities.  The result was a nice variety of activities although it's impossible to see and experience everything San Francisco has to offer in a week.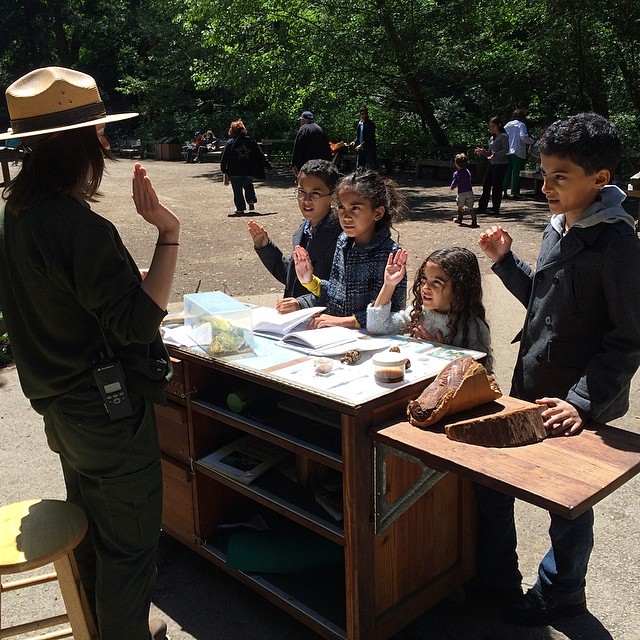 If you've never seen the Redwood trees, it's a sight to see and if you're a kid from Florida you are going to marvel at all the steep hills and canyons.  We went to Muir Woods in the morning and the kids were eager to take part in their Junior Ranger program. Many National Parks throughout the United States offer this FREE program and not only is a fun way to learn more about the park you're visiting.  We learned a lot of interesting facts about redwoods and at the end the kids took their oath and received their badge.  There are several trails to follow and if you choose the boardwalk trail it is quite easy (and flat) to do with young kids.  We had a great time.
Lombard Street
Just 8 sharp hair-pin turns make this street  famous for being the the crookedest street in the world.  You can walk up or down the street using the steps on either side of the road but we preferred driving down it.  The kids thought this was fun and pondered who would ride their bike or skateboard down the street.  This skateboard video is about as close as my kids will ever get to trying this out on my watch.
China Town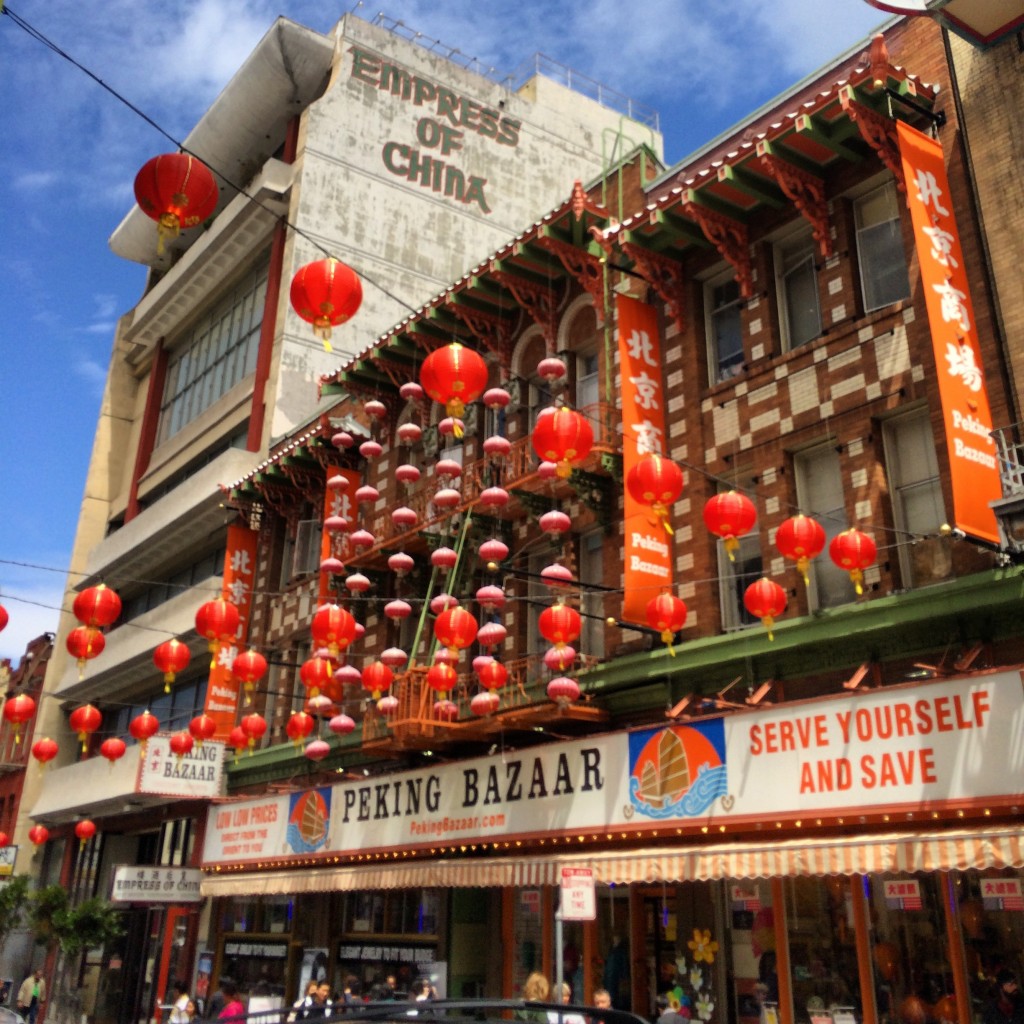 San Francisco is famous for having the largest and oldest China Town in the United States.  Most visitors tour Grant Street, the main tourist street and Chinatown Gateway, also known as the Dragon Gate. The China Town Gateway is located on Grant Street at the southern edge of Chinatown.   While the stores on Grant Street can be very touristy there are a variety of interesting Chinese medicine shops and grocers to explore as well.  You can't go wrong walking down the main street and exploring some of the side streets that strike your fancy.   There are many restaurants to choose from.  We had lunch at a restaurant just off of Grant Street and the kids tried (and loved) the Peking Duck that was roasting in the window.
 House of Air
House of Air is an indoor trampoline park located inside the historic airplane hanger at West Crissy Field.  We signed up for a 2 hour private lesson for our family and had an amazing time.  During the first half we learned a variety of jumps including jumps using a special board (similar to snow board but made for the trampoline) and also enjoyed an hour on the dodge ball trampoline court.  If you've never experienced an indoor trampoline park this is something to try.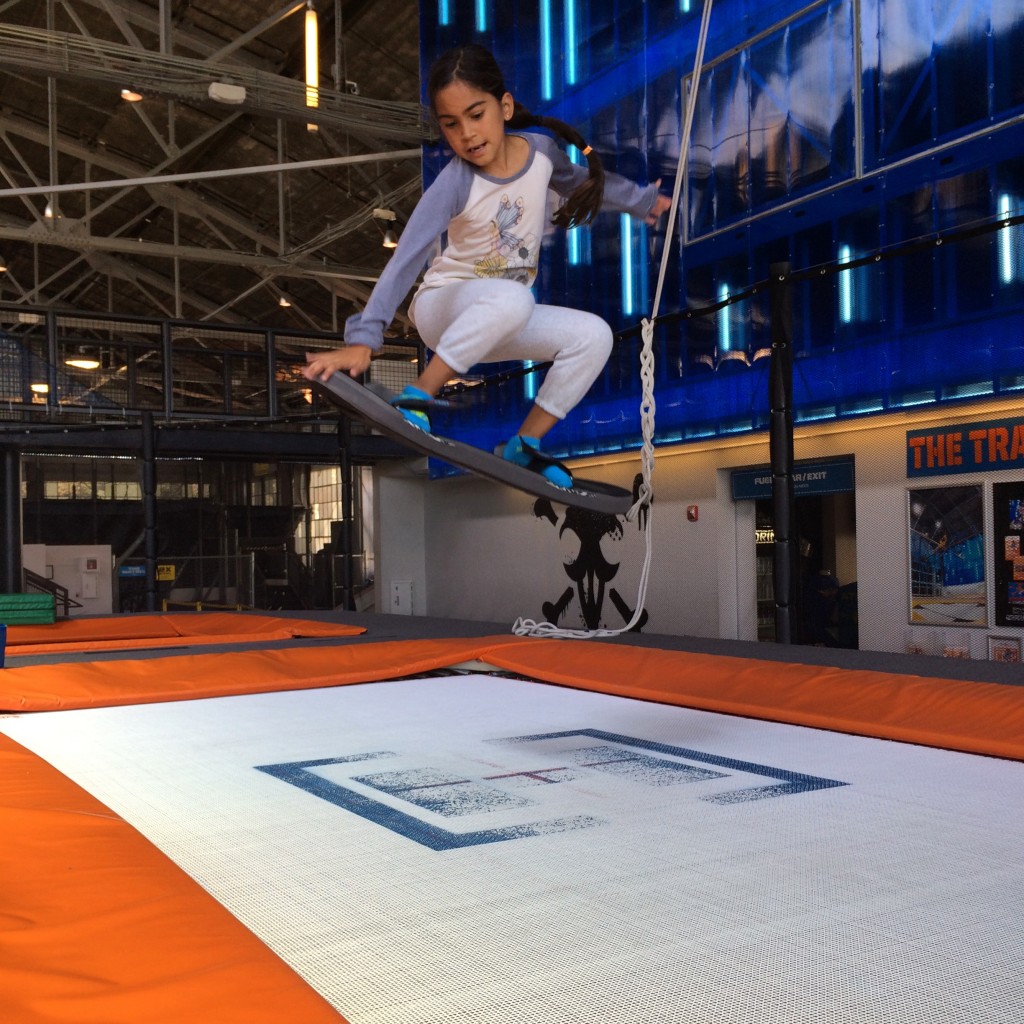 Stay tuned for Part Two.  In the meantime,  more pictures from our trip are on my Instagram Account under #AGLTravel.