A wise woman once told me, "If you can read, you can cook."  
In my ten years of married life I've certainly found that to be true.  Here are a few of my favorite cookbooks and the reasons I love them so much.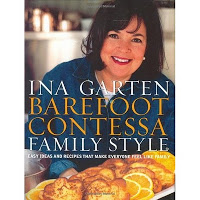 I love the Barefoot Contessa series because they combine simple ingredients with easy preparation instructions for spectacular tasty results.  The Family Style book was the 2nd cookbook in this series that I purchased and remains my go to cookbook for Sunday dinners or casual dinner parties.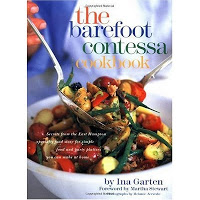 This is the cookbook that made me a fan of the Barefoot Contessa! I have tried almost every recipe in this book with great results!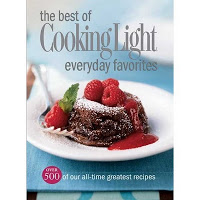 I am a huge fan of Cooking Light magazine. Not only is the food healthy, but it is simple to prepare and I am rarely disappointed in anything I make.  This cookbook is like taking several years of Cooking Light magazines and combining them in one great cookbook. The photos are wonderful visuals too. I don't like cookbooks without photos.
A special honorable mention goes to: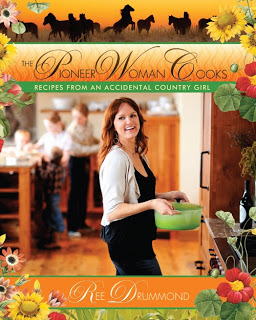 I give it an honorable mention as I've only made the Sangria recipe and needless to say I didn't feed that to my children. I do want to mention it because I'm excited and inspired by this cookbook and hope to try more (kid friendly)  recipes this month during our 31 days series.  If you try the Sangria recipe you won't be disappointed and you may also have something to write in your JOY JOURNAL! (wink)
Now that you cannot use not knowing how to cook as an excuse, let's tackle the "Mom, What's for dinner?" dilemma.  Meal planning can be as simple, flexible or extremely  organized as you want it to be.  The key is to know what you are cooking (or buying) for dinner by lunchtime and to start making your mealtime preparations early in the day.  So, if you are super organized and do you meal planning monthly, or even weekly you should start prepping for your dinner around lunchtime. If you are more of a spontaneous personality just make a point that you will decide by lunchtime what you are going to have for dinner and you'll start preparing early.  One of my neighbors starts preparing her dinner during her children's naps (1-3P).  Notice I didn't say that I did that?
I'm still struggling in this area.   Just ask Big Daddy.   Or actually, please don't. Just take my word for it.
This month let's embrace this aspect of our homemaking and mothering by endeavoring to get over our meal time slump and remember Philippians 2:14  while tackling this task .  Even if we do have picky little eaters in the midst.
Which brings me to another suggestion.  Try to involve your children in the meal planning and preparation as much as possible. This is another opportunity to spend time with your children, teach life skills, involve them in meal preparation which (hopefully) leads to appreciation of the food that is served and hopefully have fun doing it!
(Ecclesiastes 4:9-10 )
What are your favorite cookbooks?