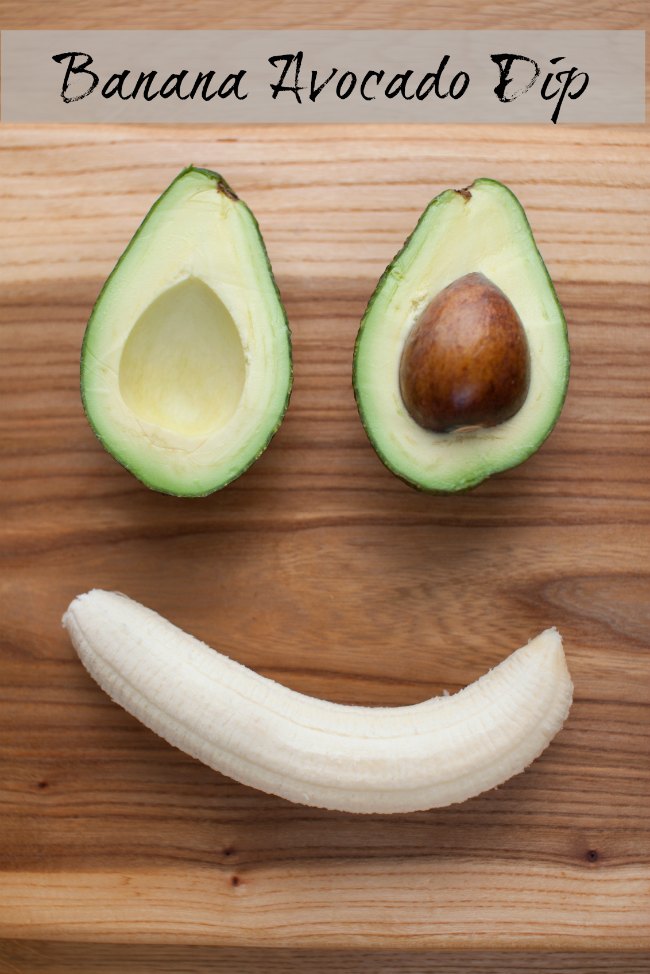 1 medium, ripe Hass avocado
1 medium, ripe banana
1 tablespoon raw honey
juice from 1/2 fresh myers lemon
1-2 dashes of cinnamon
1 pinch sea salt
1.) Slice avocado and scoop out flesh into food processor
2.) Peel and cut banana into chunks
3.) add honey, lemon juice, cinnamon and blend until smooth
4.) Serve as a dip with cut fruit and vegetables
Store in the refrigerator for up to 2 days in a tightly sealed container.  This shouldn't be a problem as mine was gone in less than 24 hours!
Recipe adapted from: Raw Energy
I know it seems odd to pair a banana with an avocado—but this is a great dip if you can get your kids to look past the color!  Mine have declared it a new favorite! BONUS!